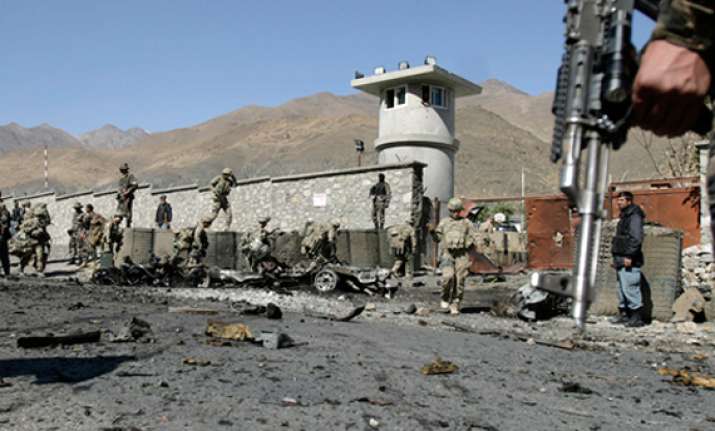 Peshawar, Oct 18: Paramilitary forces have raided a militant hideout in Pakistan's rugged tribal region near the Afghan border, sparking fighting that killed nine soldiers and 14 insurgents, officials said.

Clashes are common in the area, but the death toll from the fighting Monday was unusually high on the Pakistani side.

The raid took place in Akka Khel village in the Khyber tribal area, said Farooq Khan, a senior local government official.

Pakistan army spokesman Maj. Gen. Athar Abbas confirmed the number of soldiers killed and said they were from the paramilitary Frontier Corps, which is mainly used to fight in the northwest.

Another military official said helicopter gunships were called in to support the troops after the fighting escalated. He spoke on condition of anonymity because he was not authorized to talk to reporters.

It was unclear which militant group was targeted in the raid, but the Pakistani Taliban have frequently clashed with security forces in Khyber. The group has declared war on the Pakistani government, partly because of its alliance with the U.S.

The Pakistani Taliban have also targeted trucks carrying supplies through Khyber on their way to NATO troops in Afghanistan.