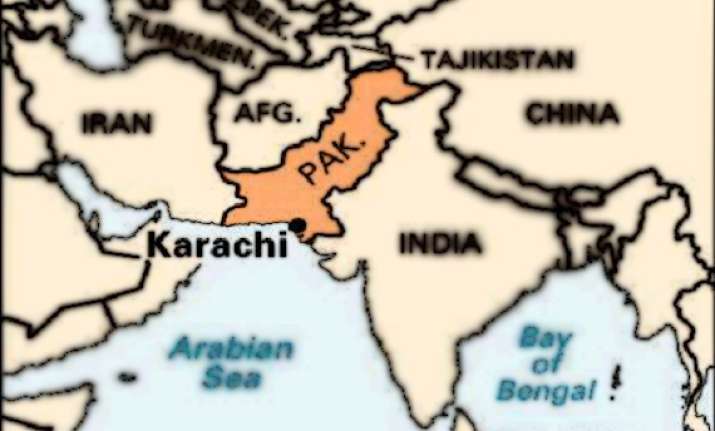 Karachi, Nov 21: At least 10 people were injured when a bomb went off inside a cinema hall in Pakistan's commercial capital Karachi on Sunday, police and rescue service officials said.

The explosive device was planted under a seat in Kumar Cinema at Lea Market in the old quarters of Karachi.  

The bomb went off during the interval, when many people had stepped out of the hall, witnesses said.

 At least 10 people were injured by the blast.  The condition of two of them was described by officials as serious.

The injured were taken to nearby hospitals.  Policemen and members of a bomb disposal squad scoured the hall for clues.

Footage on television showed damaged seats and debris strewn across the floor of the hall.

No group claimed responsibility for the attack.The blast came days after an incident in which five terrorists were killed when they blew up an explosives-laden van after being cornered by police along the seafront of Karachi. Two policemen were also killed in the same incident.