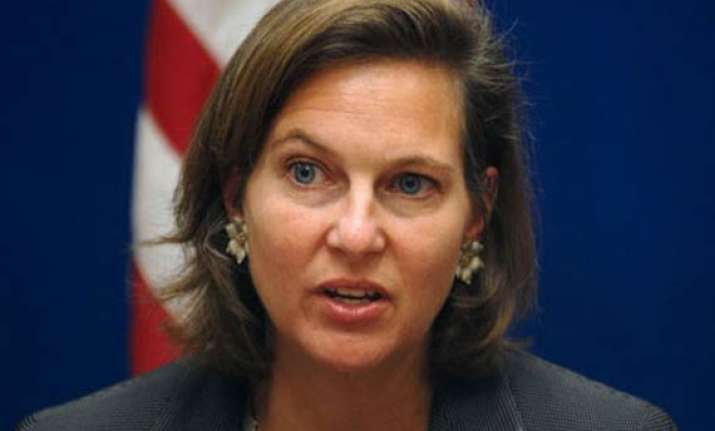 Washington, Dec 15 : The US strongly believes in the civil nuclear agreement with India and was working with New Delhi to get past the "difficulties" associated with it, a State Department official has said.

"We believe strongly in this agreement," State Department spokesman Victoria Nuland told reporters. 
This was one of the main topics of conversation with his Indian counterpart when Deputy Secretary William Burns visited India this week, she said.

"We want to get past the difficulties that we've had while protecting US companies, etc," Nuland said. 
"So we continue to try to work through these issues with India, and it was very much front and center in the Burns conversations," the US official said in response to a question.

Implementation of the civil nuclear agreement, signed in 2008 by Prime Minister Manmohan Singh and the then President George W Bush, has been a matter of contention, particularly due to American reservations on India's nuclear liability law.

US contends that the legislation is not in tune with IAEA's Convention on Supplementary Compensation thus making it difficult for US companies to start nuclear commerce with India.