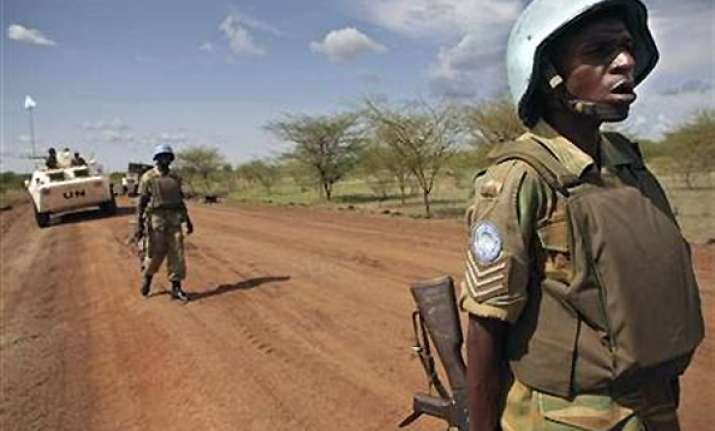 Juba, Oct 29: Seventy-five people were killed today when government forces in the oil-rich South Sudanese Unity state repelled an attack by rebel militia, in which 15 civilians also died, the state's information minister said. 

"There was a militia attack at 5 or 6 o'clock in the morning (0200-0300 GMT) in Mayom county," said Gideon Gatpan Thoar, adding that another 18 were wounded. 

Thoar said rebels, most of them fighting under the banner of the South Sudan Liberation Army (SSLA), attacked Mayom town and that the majority of the civilian casualties were residents gunned down while "running for shelter."

"We are counting the bodies now but over 60 militias were killed and many more wounded," said Thoar, adding that 15 civilians were killed in the attack.

Among the dead was the notorious rebel fighter Colonel Ruadheal Gatwech, he said, adding that SPLA government forces also captured one soldier in Mayom town and three more in the east of the county.

"The situation is under control by the SPLA. The rebels are still being chased away," Thoar told AFP seven hours after the attack.

Thoar said the last serious attack in Unity was early October, when the rebel group was suspected to have laid an anti-tank mine that killed 20 people in a passenger bus, and before that another mine incident in September. 

On Friday, the SSLA gave the UN and aid agencies one week to evacuate Unity state, promising to "violently resist the regime of Governor Deng Taban," who the rebels accuse of human rights abuses.

The rebels claimed Governor Taban ordered SPLA troops to confiscate 600 cattle from SSLA Commanders family members, who were allegedly detained in unknown locations and beaten.