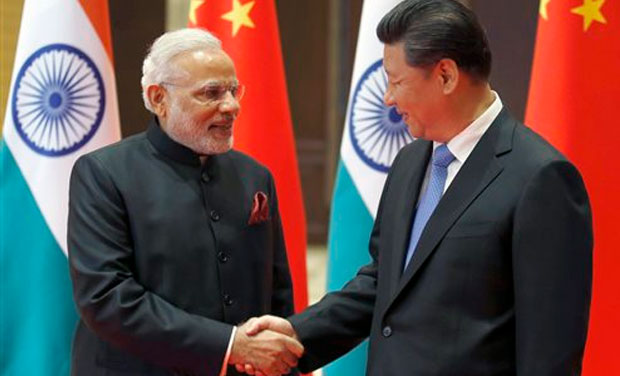 China today said that it is willing to implement the consensus reached between Prime minister Narendra Modi and President Xi Jinping to push forward bilateral ties.
Yang Jiechi, Chinese state councillor, who met Indian National security Advisor Ajit Doval today on the sidelines of the BRICS National Security Advisors meet, said that the two countries have maintained good momentum as far as development of bilateral ties is concerned.
China and India pledged on Thursday to further promote cooperation among the BRICS nations and discussed issues such as cyber security, energy security and anti-terrorism, state-run Xinhua news agency reported.
This is the first meeting between Doval and Yang after Prime Minister Narendra Modi and Chinese President Xi Jinping met at Hangzhou on the sidelines of the G20 summit on September 4.
"China is willing to join hands with India to implement the consensus reached by the leaders of the two countries, deepen mutual political trust, expand pragmatic cooperation and friendly exchanges, and properly handle sensitive issues in order to push forward the development of bilateral ties in the right direction and promote Asia's development and prosperity," Yang said.
In his meeting with Xi, Modi had said that both countries have to be sensitive to strategic interests and promote positive convergences and prevent growth of negative perceptions.
"China is willing to work with India to maintain their hard-won sound relations and further advance their cooperation". Both the leaders set the direction for the development of bilateral ties for the next phase, Yang said in his meeting with Doval," Xi said.
(With PTI inputs)