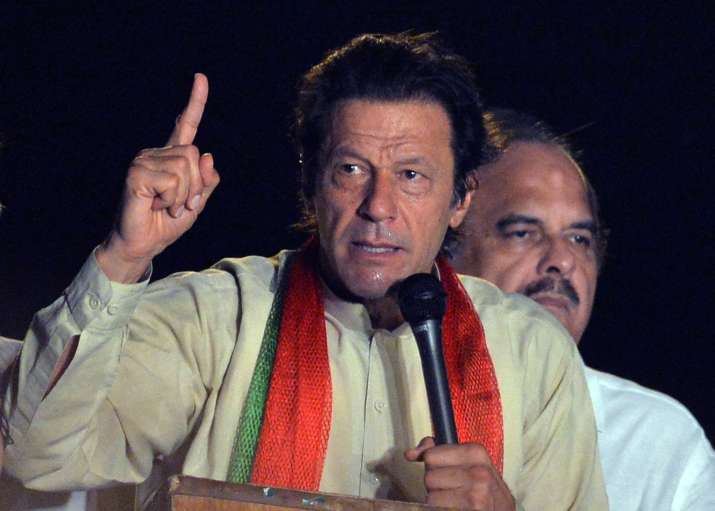 Reiterating his pledge to go ahead with the 'lockdown' of Islamabad on November 2, Pakistan Tehreek-i-Insaf (PTI) chief Imran Khan today said that he will show Prime Minister Nawaz Sharif what democracy is on that day.
The cricketer-turned-politician further said that Nawaz Sharif's 'dictatorship' cannot be called 'democracy'. 
 "This is Nawaz Sharif's dictatorship, not a democracy… we will show Nawaz Sharif on Nov 2 what democracy is," Imran Khan said. 
Imran advised his supporters to travel in groups and pointed out that if they arrive in small numbers, the police will put them in jail. 
He also asked his party office bearers to ensure that the well being of all those coming for November 2 protests are taken care of. 
Imran Khan added that no government action would deter him from staging the November 2 'lockdown' of Islamabad.