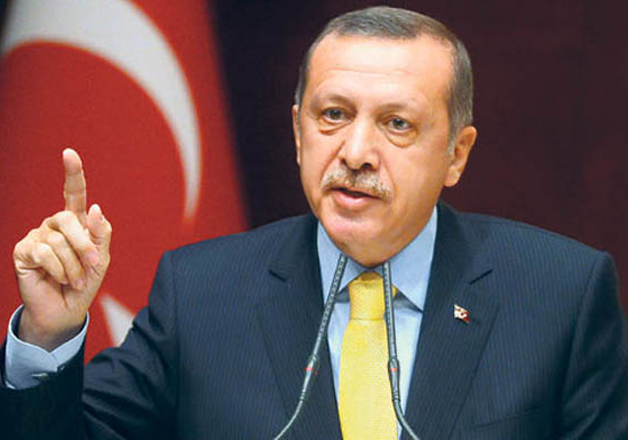 Ankara: Turkish President Tayyip Erdogan today said that those who were involved in coup attempt will be punished and called on his followers to take to the streets to defend his government.
The President also said that a mission to fully cleanse the Turkish military of traitorous elements has begun.
He was greeted by crowds at Istanbul's Ataturk airport early on Saturday, showed broadcast by NTV.
 
"No power is above the national will. I am with my people. I am not going anywhere," he said after the plane carrying him landed in Istanbul.
If successful, the overthrow of Erdogan, who has ruled Turkey since 2003, would mark one of the biggest shifts in the Middle East in years, transforming one of the most important US allies while war rages on its border.
"We will overcome this," Erdogan said.
Turkish Prime Minister Binali Yildirim has said the situation in Ankara was largely under control and 130 anti-government people were arrested.
About 15 minutes before his remark, the Parliament building was hit by bombs with people injured. A no-fly zone over Ankara has been declared.
Meanwhile, the President of the Council of Europe this morning rejected a military coup attempt in Turkey late on Friday night.
"Any attempt to overthrow the democratically elected leaders in a member state of the Council of Europe is unacceptable," Thorbjorn Jagland said on his Twitter account.
Jens Stoltenberg, NATO Secretary General, called for calm and restraint in Turkey, Anadolu Agency reported.
In a written statement on Saturday, Stoltenberg said he spoke to Turkish Foreign Minister Mevlut Cavusoglu.
"I call for calm and restraint, and full respect for Turkey's democratic institutions and its constitution. Turkey is a valued NATO Ally," he said.
EU foreign policy chief Federica Mogherini called for restraint and respect for democratic institutions in Turkey following the attempt.
Newly appointed British Foreign Minister Boris Johnson also voiced concern via Twitter and urged Britons in Turkey to follow the British Foreign and Commonwealth Office's advice.