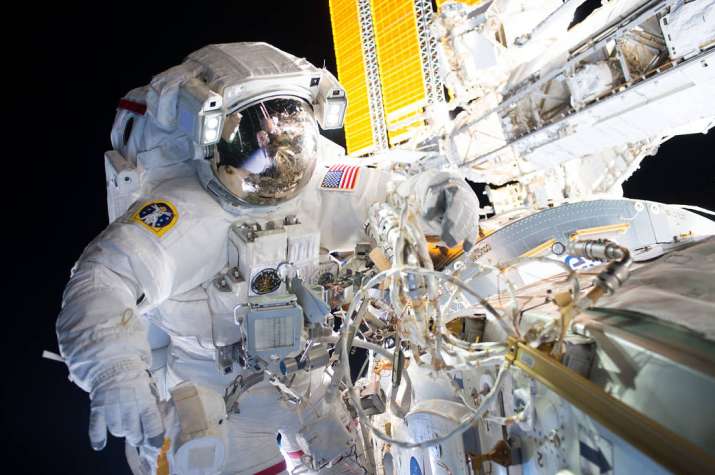 NASA astronaut and space station commander Jeff Williams and flight engineer Kate Rubins on Thursday completed a smooth six hour, 48 minute spacewalk, their second in a fortnight.
This was the fourth and final outing planned for this year, NASA said. This was also the second spacewalk for Rubins and the fifth for Williams. Rubins's first spacewalk was with Williams on August 19.
During the spacewalk, the duo retracted a thermal radiator, installed two enhanced high definition cameras on the station's truss and tightened bolts on a joint that enables one of the station's solar arrays to rotate.
According to NASA, space station crew members have completed 195 spacewalks in support of assembly and maintenance of the orbiting laboratory.
Spacewalkers have now spent a total of 1,217 hours and 34 minutes working outside the station, as per NASA report.