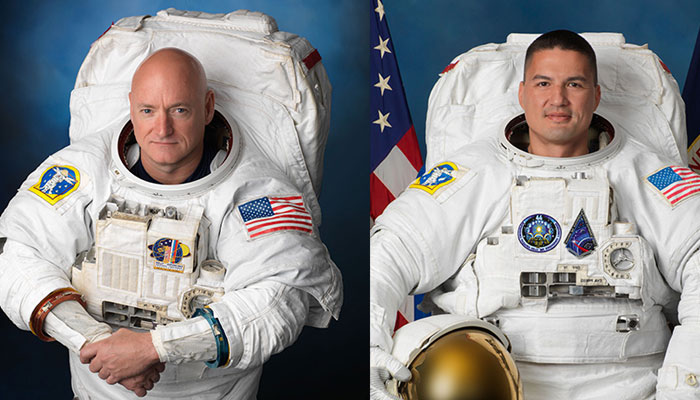 Two NASA astronauts -- Expedition 48 Commander Jeff Williams and Flight Engineer Kate Rubins -- will perform a spacewalk outside the International Space Station (ISS) today. 
Williams will undertake such a spacewalk for the fourth time in his career, and for Rubins this will be the first time.
As per the NASA report, the two will conduct the spacewalk to install a new docking mechanism – the first of two International Docking Adapters (IDAs) that will be used for the future arrivals of Boeing and SpaceX commercial crew spacecraft.
The spacewalk is scheduled to begin at 8:05 am EDT on Friday, it said, adding that the coverage of the spacewalk will begin at 6:30 a.m. EDT on NASA TV and the agency's website.
The two astronauts will venture outside the space station's Quest airlock to install the first IDA onto Pressurized Mating Adapter-2, located on the forward end of the Harmony module, NASA reported. 
Another purpose is to provide a port for spacecraft bringing astronauts to the station in the future.
The IDA is a piece of hardware designed to convert the US Segment's old Shuttle-era docking ports to a new docking system, thus allowing them to accept the upcoming commercial crew vehicles which will all use the updated docking system design.