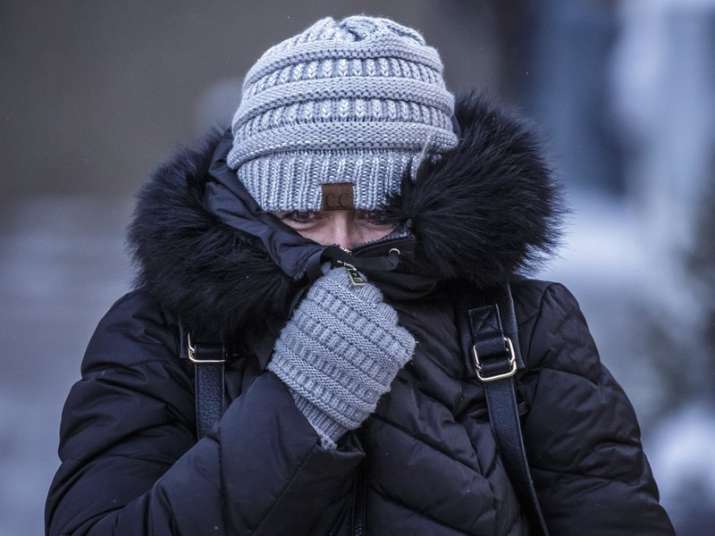 A deadly deep freeze, which has enveloped the Midwest region of the United States, has been compared to the weather on artic and even Mars. The bone-chilling weather has forced widespread closure of schools, offices and certain government services. 
In Chicago,tempreture has dipped to as low as minus 21 degrees (negative 29 degrees Celsius), with wind chills to minus 40 (negative 40 degrees Celsius). Weathermen say in coming days tempreture could drop as low as minus 65 degree Fahrenheit (-54 degree Celsius) in some parts of the Midwest. 
According to AccuWeather, parts of North Dakota witnessed a temperature of 75 degrees below zero Fahrenheit (-59 degree Celsius) on Tuesday morning.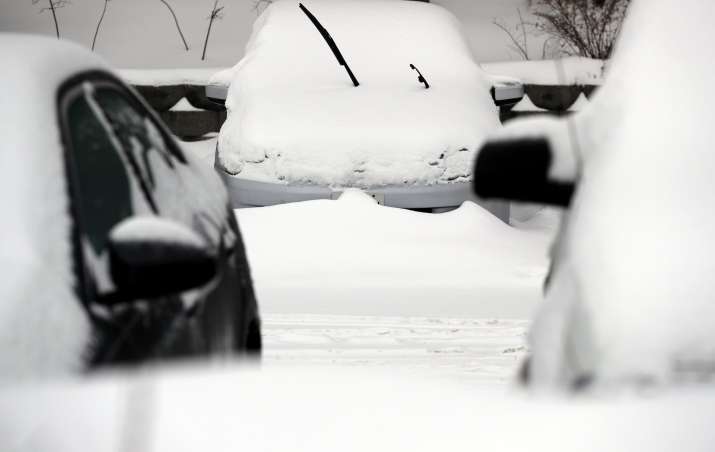 A wind chill of minus 25 (negative 32 degrees Celsius) can freeze skin within 15 minutes, according to the National Weather Service. Prolonged exposure to such bitter cold can give frostbite within minutes. Experts have advised locals to stay indoors as long as possible and reduce direct skin exposure to cold by all means. If stepping out, people have been advised to cover the mouth so that the air can warm up before inhaling. 
"These (conditions) are actually a public health risk and you need to treat it appropriately," Chicago Mayor Rahm Emanuel said Tuesday. "They are life-threatening conditions and temperatures."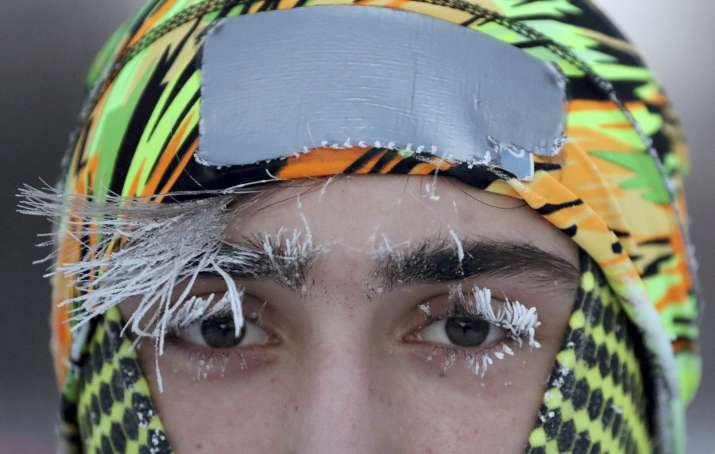 Many normal activities shut down and residents huddled inside as the National Weather Service forecast plunging temperatures from one of the coldest air masses in years. The bitter cold is the result of a split in the polar vortex that allowed temperatures to plunge much further south than normal.
Officials throughout the region were focused on protecting vulnerable people from the cold, including the homeless, seniors and those living in substandard housing. Some buses were turned into mobile warming shelters to encourage the homeless to come off the streets in Chicago.
In Michigan, homeless shelters in Lansing were becoming "overloaded," Mayor Andy Schor said. They also were filling up in Detroit.
"People don't want to be out there right now," said Brennan Ellis, 53, who is staying at the Detroit Rescue Mission Ministries.
Detroit's outlook was for Wednesday overnight lows around minus 12 (negative 24 degrees Celsius), with wind chills dropping to minus 35 (negative 37 degrees Celsius).
At least four deaths were linked to the weather system Tuesday, including a man struck and killed by a snow plow in the Chicago area, a young couple whose SUV struck another on a snowy road in northern Indiana and a Milwaukee man found frozen to death in a garage.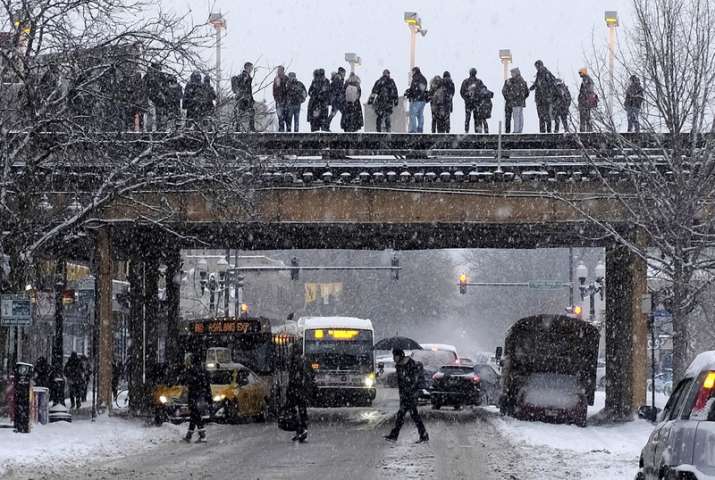 Global warming causing svere cold? 
Even as the US usually suffers chilly winters, the current conditions are not normal. The bitter cold is the result of a split in the polar vortex that allowed temperatures to plunge much further south than normal.
Believe it or not, the deadly freeze in the US is a result of global warming. Even though it may sound oxymoronic, the erractic weather conditions in the US can be attributed to the global warming and heating up at the polar reagions.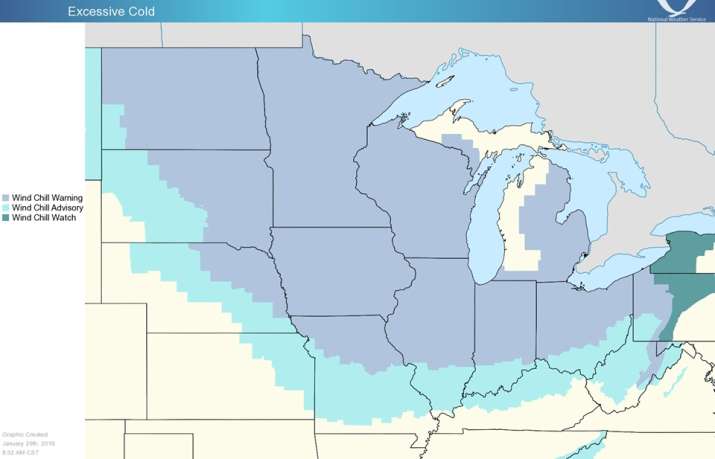 Scientists have attributed the cold to a sudden warming far above the North Pole. A blast of warm air from misplaced Moroccan heat last month made the normally super chilly air temperatures above the North Pole rapidly increase. That split the polar vortex into pieces, which then started to wander, said Judah Cohen, a winter storm expert for Atmospheric Environmental Research.
One of those polar vortex pieces is responsible for the subzero temperatures across the Midwest this week.
(With inputs from agencies)