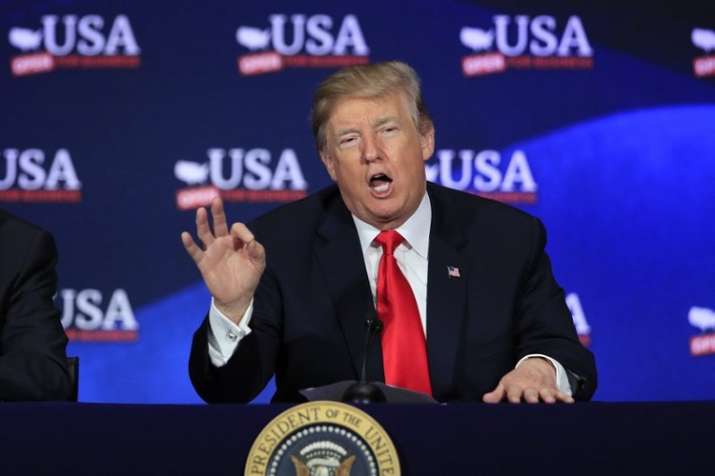 US President Donald Trump is all set to announce his decision on the Iran nuclear deal today by 11:30 pm (IST). President Trump is facing a May 12 deadline whether to uphold the 2015 nuclear agreement, which he has criticised since his campaigning days. The president had earlier signalled that he will pull out of the pact by the deadline unless it is revised, but he faces intense pressure from European allies not to do so.
The president has been the subject of an intense lobbying effort by American allies to maintain the agreement, with British Foreign Minister Boris Johnson making a last-ditch appeal to the US administration in a visit to Washington earlier this week. 
I will be announcing my decision on the Iran Deal tomorrow from the White House at 2:00pm.

— Donald J. Trump (@realDonaldTrump) May 7, 2018
Under the terms of the 2015 deal negotiated by the Obama administration, the international community agreed to suspend sanctions against Iran as long as it lives up to the terms of the accord. In exchange for sanctions relief, Iran had accepted limits on its nuclear program and grant access to atomic facilities to international inspectors.
Trump administration, however, has criticised the 2015 deal as it failed to address Iran's ballistic missile program, its involvement in regional conflicts and its support for US-designated terror groups. 
Earlier on Monday, Iranian President Hassan Rouhani said that his country would stay in the agreement even if the United States pulls out of it.
(With AP inputs)