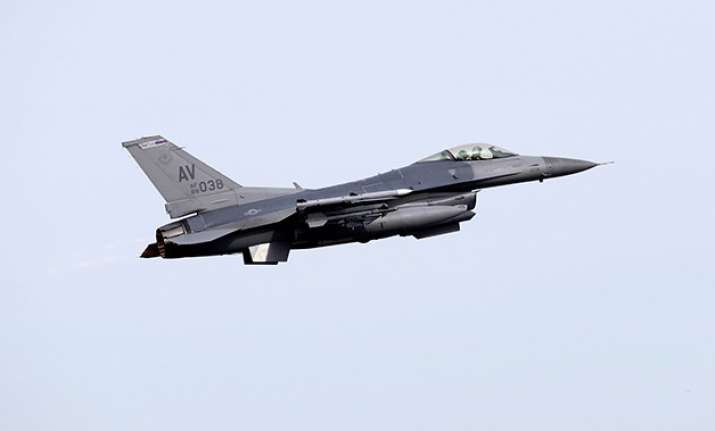 Washington: A US F-16 warplane crashed while taking off from Bagram Air Base in Afghanistan, a Pentagon official said.
According to Pentagon press secretary Peter Cook, the pilot safely ejected and is being evaluated by medical personnel, adding that the jet from the 455th Air Expeditionary Wing crashed around 8.30pm (1630 GMT).
"Coalition forces are securing the crash site. The cause of this accident will be investigated," Cook said, adding there was no immediate indication the plane came down due to enemy action.
He said that the jet crashed during takeoff at the base outside Kabul. The pilot is part of the 455th Air Expeditionary Wing at Bagram.
Bagram Air Base, the biggest US military installation in Afghanistan, is about 30 miles (50km) north of the country's capital, Kabul.
The cause of the accident will be investigated, the Pentagon said.
Designed in the 1970s by General Dynamics (now Lockheed Martin), the F-16 'Fighting Falcon' was originally an air superiority fighter, but has since been adapted for ground-attack missions. The US Air Force has stopped buying new F-16s but continues to operate the plane and export them to US allies. Its successor, the F-35 Lightning II, is still a long way from operational capability, as the US military struggles to overcome a litany of technical and software problems.