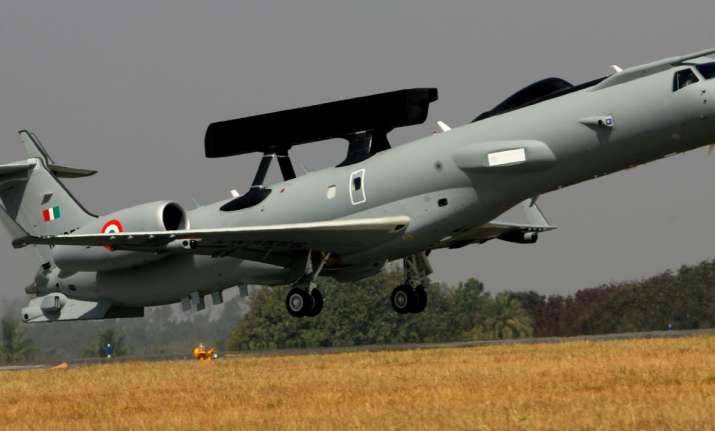 After the VVIP chopper scam , another major defence scandal is set hit India,a joint US-Brazil investigation is being carried out to look into the bribery charges against Brazilian aircraft manufacturer Embraer that has now been expanded to include the sales made to India.
According to the Economic Times, Embraer has also sold VVIP executive jets to the Indian Air Force, the deal likely to come under probe is a $210-million contract inked in 2008 with the Defence Research and Development Organisation (DRDO) for a project to develop a new range of early warning and control aircraft.
The latest development comes as a big embarrassment for the then Congress led UPA regime which is already facing charges of corruption for VVIP chopper scam.
The three EMB-145 aircraft have been equipped with indigenous radars in a Rs 2,520 crore DRDO project to serve as AEW&C (airborne early-warning and control systems) air craft for IAF, 
As per Indian laws, such unauthorised agents or middlemen are banned under the Indian defence procurement system. 
Embraer, which has not denied the charges, told ET that it is cooperating with authorities on alleged violations, and confirmed that it has expanded an internal investigation.
DRDO chief S Christopher has not commented on the report yet, but he was the AEW&C programme director and head of the Centre for Airborne Systems (CABS) at that time.
The probe, which began in the US under the Foreign Corrupt Practices Act (FCPA) in 2010, has already led to the arrest of the defence minister of the Dominican Republic (a caribbean nation) last month on bribery charges in a military deal with Embrarer, the daily said in the report.
Brazilian newspaper 'Folha de Sao Paulo' reported that US justice department is investigating the 2008 Embraer jet deal with India since 2010 after a contract with the Dominican Republic raised eyebrows.