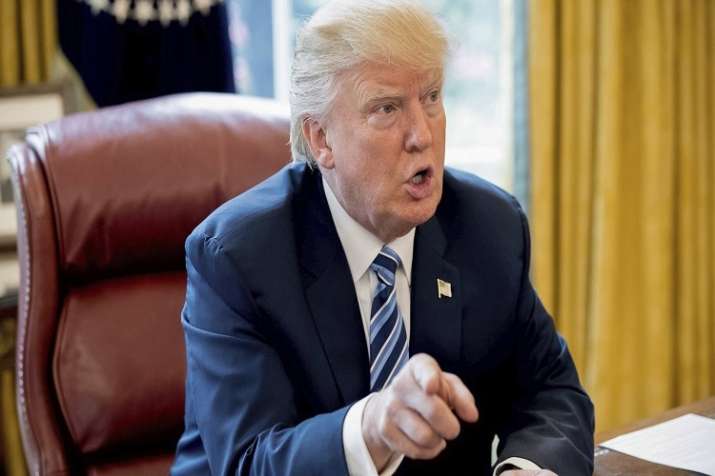 "If we find that it gets to a level where we are going to lose control or where people are going to start getting hurt, we will close entry into the country for a period of time until we can get it under control," said US President Donald Trump, as he renewed a threat to shut down the entire US border with Mexico.
The president's statement came as part of his administration's efforts to deter the entry of Central American migrants.
While talking to reporters in Florida's Palm Beach on Thursday, Trump said, "I mean the whole border. Mexico will not be able to sell their cars into the US where they make so many cars."
A group of migrants, many of whom say they are fleeing persecution, poverty and violence in Honduras, Guatemala and El Salvador, are making their way through Central America towards the US border for weeks. Many of them want to claim asylum.
According to reports, over 1,000 migrants have arrived in the Mexican border city of Tijuana.
Thousands of US troops have been deployed along the country's southern border with Mexico to help strengthen border security while offering only engineering, logistic and medical support.
The US president however, on Thursday said he has given the nod to the troops, to use lethal force against migrants "if they have to".