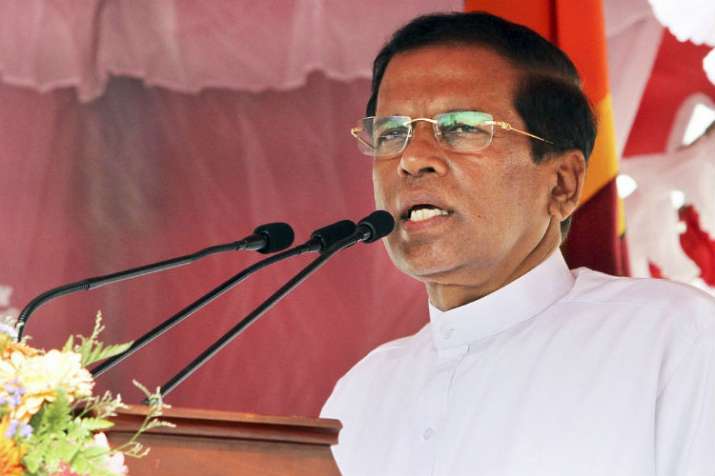 Sri Lankan President Maithripala Sirisena on Friday put on a brave front as he vowed to eliminate Islamic State (IS) from the country. He was speaking at a press conference in Colombo. While expressing his resolve to wipe out Islamic State from the island nation, Sirisena said that more IS) operatives will be detained "very soon".
"I will stamp out IS from Sri Lanka. Our police and security forces are capable of achieving this," he said, adding that the country would also take assistance from other nations to fight the terror group. 
Sirisena said the person who led the attacks on Sunday had been identified as Mohamed Zahran.
The president said that Zahran died in a blast in the Shangri-La Hotel in Colombo.
Hashim, the head of extremist group National Tawheed Jamath (NTJ), led the attack on the hotel and was accompanied by a second bomber identified as Ilham Ahmed Ibrahim. 
Hashim was killed during the bombings, the president told reporters here.
The president said the information came from military intelligence and was based in part on CCTV footage recovered from the scene.
Bombings on the day of Easter rocked Sri Lanka which has long been a victim of terrorism. The bombings claimed at least 250 lives. Islamic State has taken responsibility of the terror attacks.
(With inputs from IANS and PTI)