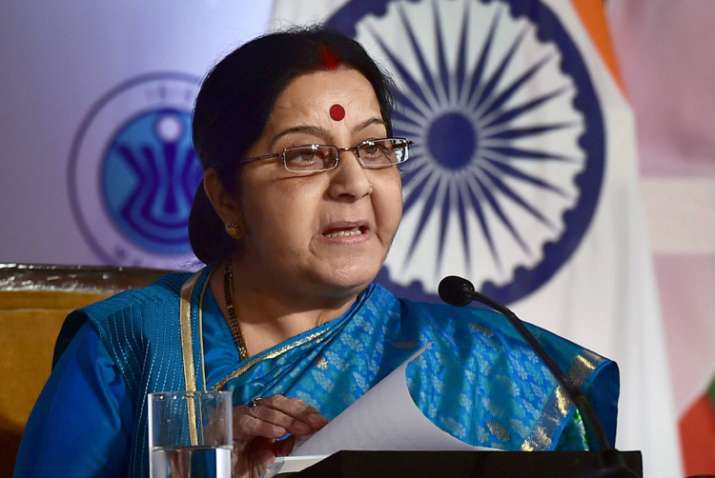 Conveying a stern message to Pakistan, External Affairs Minister Sushma Swaraj on Tuesday said that the man from Pakistan-occupied Kashmir (PoK) who needs to travel to New Delhi for treatment will be issued medical emergency visa without the need of a letter from Pakistan Prime Minister's Advisor on Foreign Affairs Sartaj Aziz.
New Indian rules stipulate that Pakistanis applying for a medical visa to India must get a letter from their foreign affairs chief Sartaj Aziz. Swaraj, in her tweet, said that these rules do not apply for PoK residents, as it is an "integral part of India" and "Pakistan has illegally occupied it". 
"POK is an integral part of India. Pakistan has illegally occupied it. We are giving him visa. No letter required," she tweeted. 
Diagnosed with a tumour in the liver, 24-year-old Osama Ali had requested the Pakistan Foreign Affairs Ministry for a letter from Aziz to the Indian High Commission, which was rejected. 
His family then appealed to Swaraj to revoke the requirement of the letter for a medical emergency visa.
Ali, 24, needs a liver transplant and is likely to be admitted to a hospital in Saket, Delhi. 
On July 10, Swaraj had made such a letter conditional for these visas. She had also slammed Aziz for "not showing the courtesy even to acknowledge" her letter on a visa for the mother of Kulbhushan Jadhav, the Indian sentenced to death by a Pakistan military court on the charge of spying.