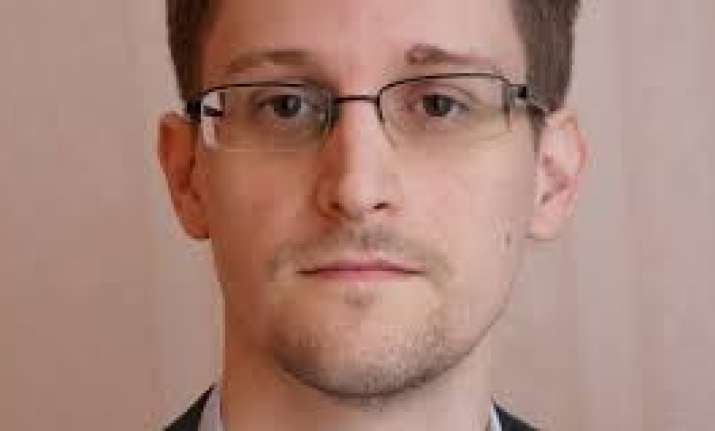 The White House has reiterated that Edward Snowden, a former CIA contractor who leaked classified government documents, is not a whistleblower and someone who put at risk the lives of Americans and the national security.
"Edward Snowden is not a whistleblower," White House Press Secretary Josh Earnest said, adding,
"There actually is a specific process that is well-established and well-protected that allows whistleblowers to raise concerns that they have, particularly when it relates to confidential or classified information, to do so in a way that protects the national security secrets of the United States. That is not what Mr Snowden did." 
"His conduct put American lives at risk and it risked American national security. That is why the policy of the Obama administration is that Mr Snowden should return to the United States and face the very serious charges that he is facing," he told reporters at his daily news conference on Wednesday
"He will of course be afforded the rights that are due to every American citizen in our criminal justice system. But we believe that he should return to the United States and face those charges," Earnest said
Responding to a question, the White House official said there is no communication between Snowden and the US President
"I'm not aware of any conversations or any communications between Mr Snowden and the President," he said
The plea seeking presidential pardon for former NSA agent Edward Snowden got a major boost with the junior United States Senator Bernie Sanders coming to whistleblower's support.
Sanders joined a number of politicians, actors, musicians and other notable figures including Bernie Sanders, Noam Chomsky, Susan Sarandon and more who have made passionate appeal to the U.S. to allow Snowden to return to his home country.
"While Mr. Snowden played an important role in educating the American people," Sanders wrote in the Guardian adding, "there is no debate that he also violated an oath and committed a crime. In my view, the interests of justice would be best served if our government granted him some form of clemency or a plea agreement that would spare him a long prison sentence or permanent exile."
The Guardian's voices are raised in the week that Oliver Stone's film, Snowden, is released in the US and that a coalition of groups including the ACLU and Amnesty International launch a new campaign for a presidential pardon before Obama steps down.
The information disclosed by Edward Snowden has allowed Congress and the American people to understand the degree to which the NSA has abused its authority and violated our constitutional rights.