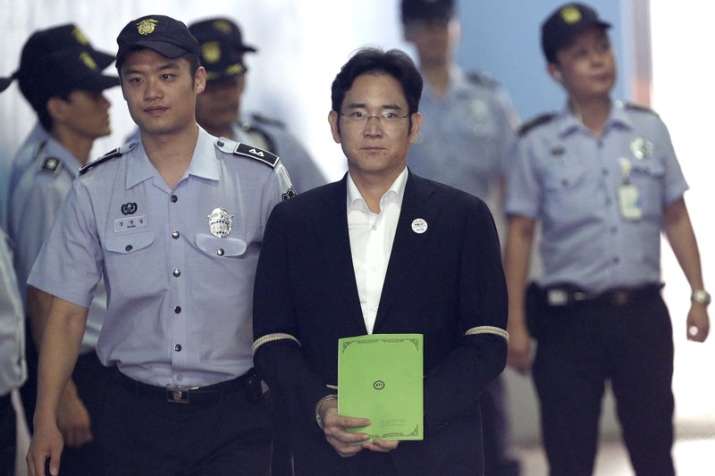 A South Korean court has sentenced the billionaire Samsung heir Lee Jae-yong to five years in prison after finding him guilty of offering bribes to the country's former president and other crimes.
It said Lee was also guilty of embezzlement, hiding assets overseas, concealing profit from criminal acts and perjury.
The court said Lee hoped bribes for Park Geun-hye at the time she was president and her close friend Choi Soon-sil would secure government support for a merger that strengthened Lee's control over the Samsung empire and its flagship Samsung Electronics at a crucial time.
Park and Choi also have trials underway.
Lee, princeling of South Korea's richest family and its biggest company, is accused of offering $38 million in bribes to four entities controlled by a friend of Park in exchange for government help with a merger that strengthened Lee's control over Samsung at a crucial time.
Park, who was embroiled in a tumultuous series of scandals, was removed from office in March and is being tried separately. Her friend Choi Soon-sil also is on trial.