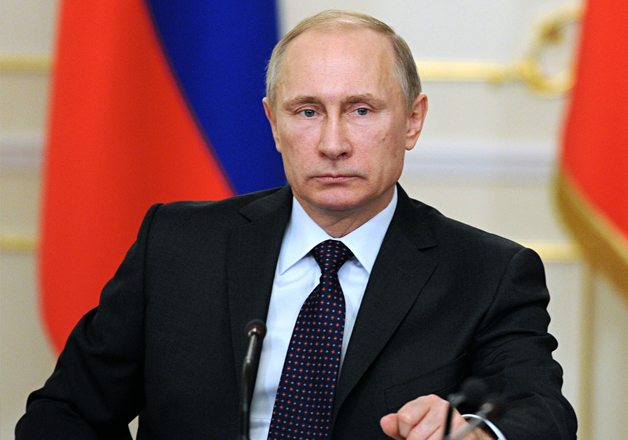 The Russian President Vladimir Putin on Wednesday ordered Russia to withdraw from the International Criminal Court, media reported.
According to Russia's Foreign Affairs Ministry statement, Putin formally ordered by decree the withdrawal of Russia's signature from the Rome Statute, the founding document establishing the ICC, an international tribunal set up two decades ago to prosecute war crimes, genocide, and crimes against humanity, Efe news agency reported.
Moscow never ratified the treaty, which it signed in 2000, meaning it never became a member subject to its jurisdiction. But the symbolic move coincided with the opening day of the general assembly of member states.
"The court failed to meet the expectations to become a truly independent and authoritative international tribunal," the statement said.
"The decision of the Russian Federation not to become a party to the Rome Statute (to withdraw its signature from the Statute) entails legal consequences provided for by the Vienna Convention on the Law of Treaties of 1969," it added.
This resolution -- which implies that Russia now falls outside the ICC's jurisdiction -- immediately came into force on Wednesday.
The ministry criticised in its statement the fact that, "during the 14 years of the court's work it passed only four sentences having spent over a billion dollars."
Russia's disagreements with the ICC were amplified after the court decided to investigate alleged war crimes committed during the August 2008 conflict between Georgia and Russia over the separatist south Ossetia region.
"The (then-Georgian President) Saakashvili regime's attack on peaceful (South-ossetian capital) Tskhinvali, the assassination of the Russian peacekeepers resulted in the court's accusations against south-ossetian militia and Russian soldiers," the statement said.
On the other hand, Moscow added, the "investigation of actions and orders of Georgian officials was left to the discretion of the Georgian justice and remains outside of the focus of the ICC."
"This development speaks for itself. We can hardly trust the ICC in such a situation," the Foreign Ministry declared.
Russia signed the Rome Statute -- first drafted in 1998 -- in the year 2000, although it never ratified the treaty. The nations that ratified it numbered 123 states, with the notable exceptions of the US, China and Israel.
With this decision, no Russian citizens may be tried by the ICC in The Hague for war crimes or genocide unless an express resolution is passed by the UN' Security Council, of which Russia is a veto-wielding permanent member.