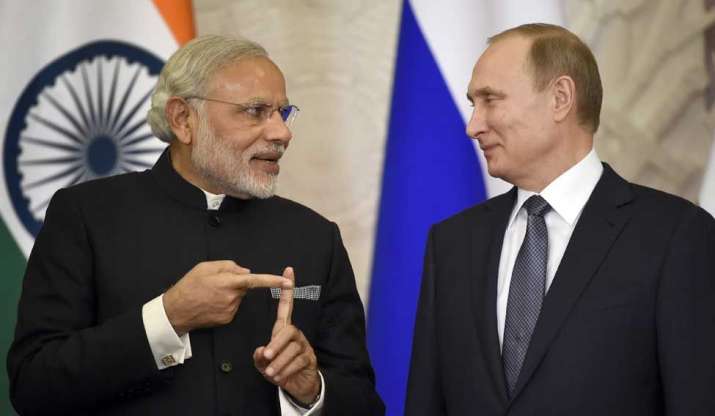 Keeping in mind the sensitivities of India, Russia has decided against holding any military exercise with Pakistan in future.
According to senior officials of Russian government, Moscow has taken this decision in view of the concerns raised by New Delhi over Russia-Pakistan joint military exercise held in Pakistan in September 2016.
The joint military exercise between Russian and Pakistani armed forces named 'Friendship 2016' was conducted at a Cherat-based special forces academy in Pakistan.  
Russians officials also revealed that Moscow was not happy with Pakistan for the way it projected the joint military exercise in public.
"They tried to show as if the joint military exercise was targeted against India which was not the truth. We believe that Pakistan misled people on this issue," one of the officials said.
They also pointed out that Russia had lost no time in denying reports that its troops would hold military exercises with Pakistani forces in Gilgit-Baltistan—a part of Pakistan-occupied Kashmir (PoK).
The officials reiterated Russia's support to India in its fight against terrorism and pointed out that Russia was the first country to support India after it conducted surgical strikes on PoK-based terror launch pads. 
The decision becomes significant in view of Prime Minister Narendra Modi's upcoming three-day visit to Russia.
PM Modi will visit Russia from June 1-3 and he will be 'Guest of Honour' at the St. Petersburg International Economic Forum.  
Russia's decision of not holding any military exercise with Pakistan in future is being seen as an attempt on its part to make PM Modi's Russia visit a big success because Prime Minister Modi is reportedly planning to convey to Russian President Vladimir Putin, New Delhi's concerns on Moscow inching closer to both Beijing and Islamabad despite the decades-long strategic partnership and close friendship that New Delhi and Moscow have shared.