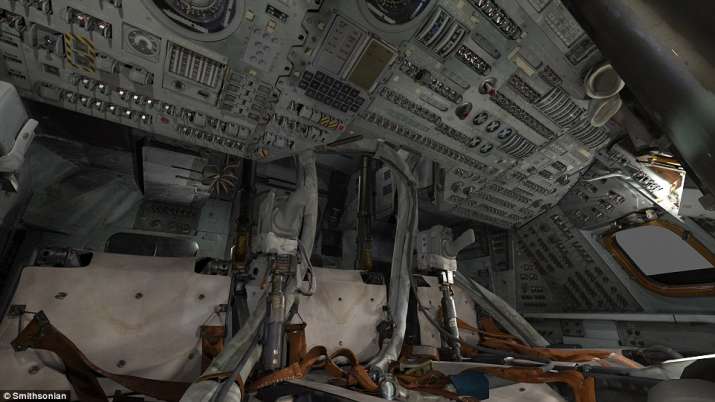 Forty seven years ago, the Apollo 11 spacecraft took Neil Armstrong, Edwin "Buzz" Aldrin and Michael Collins to the moon thereby creating history. The only part of the spacecraft that came back to earth was its command module "Columbia" where the three legendary astronauts lived during the eight-day mission. 
To mark the 47th anniversary of the moon-landing mission, the Smithsonian has revealed a 360-degree view of the Apollo 11 Command Module that will allow millions of people to look inside the spacecraft that made history. 
The virtual 3D model made by Smithsonian is one of the most sophisticated scans of a historic artifacts ever made. The model involved seven different scanning technologies to capture 1 trillion high-resolution measurements, producing more than a terabyte of compressed data. 
Now with the high-resolution 3D model of the spacecraft, people will no longer have to peep inside through one of the windows of the hatch as they can enjoy the 360-degree stimulation of the historic spacecraft on the internet.
 
With the new model, people can examine the crafts' controls and see the writings left by the three astronauts.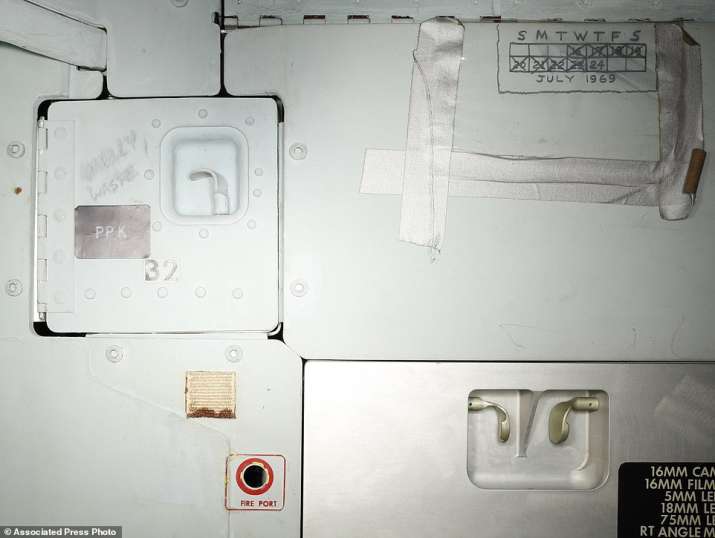 While the Apollo 11 command module has been a major attraction at the National Air and Space Museum since its opening in 1976, people have never been allowed to climb inside. Even the curators have been reluctant to go inside the craft and risk damaging it.
 
The model is expected to be available online this summer and will allow people to even print their own 3-D model of it. 
A short note by Michael Collins on one of the equipment bay panels

Notes modification of pre-flight plans for what items were to be placed where

A calendar covered by plastic sheet held by tape

Astronauts Neil Armstrong, Michael Collins and Edwin 'Buzz' Aldrin

A control panel of the Apollo 11 command module