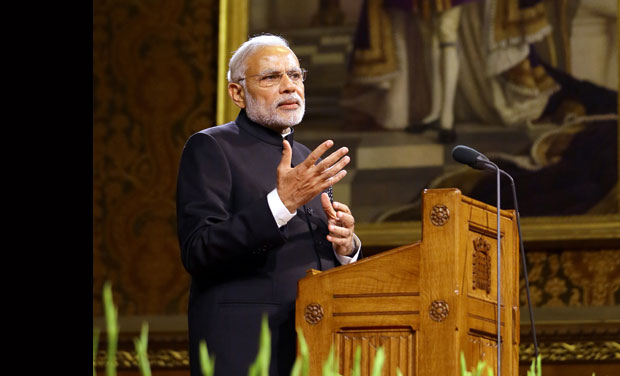 Prime Minister Narendra Modi is miles ahead of US President Donald Trump as far as their popularity on social networking site Facebook is concerned.
According to a new study "World Leaders on Facebook", PM Modi, with 43.2 million followers, has emerged as the most popular world leader on Facebook. 
The study was released on Wednesday by Burson Cohn & Wolfe. 
The US president is at the second spot with 23.1 million followers on Facebook.
Donald Trump, however, is at the numero uno position on the other social media platform Twitter.
Using aggregate data from Facebook's Crowdtangle tool, the new study analyses the activity of 650 Facebook pages of heads of state and government and foreign ministers from January 1, 2017.
Over the past 14 months, the Facebook page of Trump had by far the most interactions of any world leader on Facebook, with a total of 204.9 million interactions (defined as the total number of comments, likes and shares), almost twice as many as Modi with 113.6 million interactions, the study said. 
The study also found that 91 per cent of the 193 United Nations member states maintain an official Facebook page.
Interestingly, the study also revealed that 109 heads of state, 86 heads of government and 72 foreign ministers maintain personal pages on the platform. 
Facebook has become the key platform for world leaders and governments to engage with voters, supporters and citizens. As of March 15, 2018, all pages of world leaders combined had a total of 309.4 million followers. Since January 1, 2017, they have published a total of 536,644 posts which have garnered close to 900 million interactions, it said. 
The findings revealed that, while more than half of the posts have photos, world leaders are increasingly sharing videos and a handful are going live to talk directly to their constituents.
(With PTI inputs)