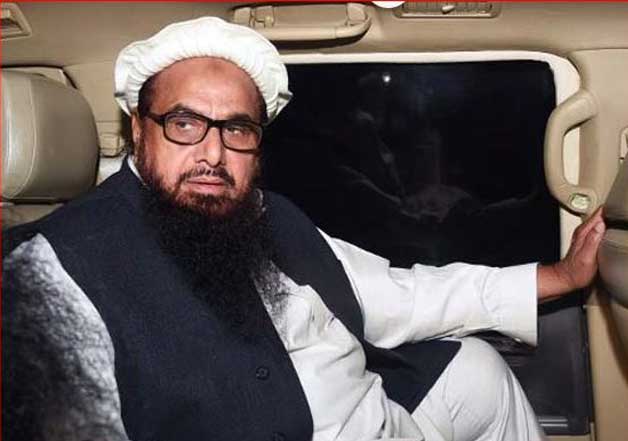 The Pakistani government is preparing to take over the assets and charities linked to Jamatud Dawa (JuD) chief Hafiz Saeed.
First reported by Geo News, India TV has confirmed independently from highly-placed sources in Pakistan government that it has decided to take over JuD and its charitable arm — Falah-e-Insaniyat Foundation (FIF).
 
Pakistan is under tremendous international pressure to clip the wings of Saeed, who is a UN-designated terrorist and is on US Most Wasted Terrorist list for being the mastermind of deadly 26/11 attacks in Mumbai. 
The local media reports said that the government is planning to take over the ambulance services of the organisations. Punjab government will reportedly run the projects of JuD. 
Muridke Markaz is also going to be handed over to the government and its name changed as well, sources stated further.
 
The Federal Board of Revenue and State Bank will scrutinise funding, assets of both organisations, sources informed, reports said.
 
Reuters adds: Pakistan's government detailed its plans in a secret order to various provincial and federal government departments on Dec 19, three officials who attended one of several high-level meeting discussing the crackdown told Reuters.
Marked "secret", a Dec 19 document from the Finance Ministry directed law enforcement and all the provinces to submit an action plan by Dec 28 for a "takeover" of JuD and FIF.
Will move appease the United States?
United States President Donald Trump on Monday finally announced the end of US aide to the country for its continuous support to terrorism. (Read full story here)
Asked about a crackdown on JuD and FIF, Interior Minister Ahsan Iqbal, said Pakistan wasn't taking action under US pressure. "We're not pleasing anyone. We're working as a responsible nation to fulfill our obligations to our people and international community."
According to Reuters, JuD's network includes 300 seminaries and schools, hospitals, a publishing house and ambulance services. The JuD and FIF alone have about 50,000 volunteers and hundreds of other paid workers.
The terror mastermind recently floated his political party and aims to enter mainstream politics in Pakistan.