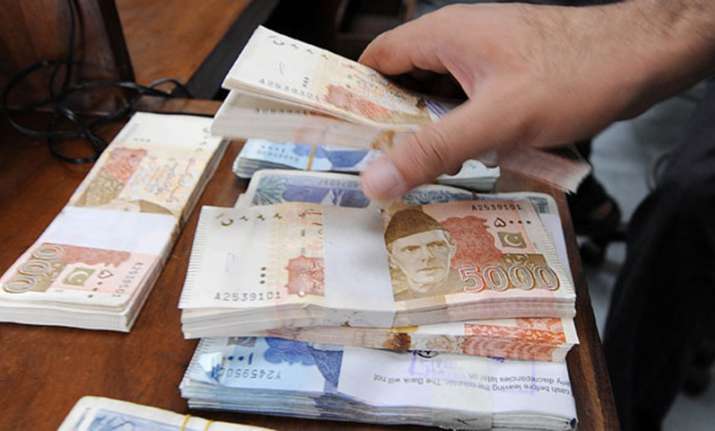 After Prime Minister Narendra Modi ordered the withdrawal of 500 and 1,000 rupee notes from the flow, the Pakistani opposition party lawmaker has asked in the Senate to pull back 1,000 and 5,000 rupee notes from course in the nation to handle defilement.
The resolution submitted by Pakistan Peoples Party (PPP) Senator Osman Saifullah Khan comes at a time when Pakistan's population is gradually shifting to cash economy due to the government's ill-conceived taxation policies, said Express News.
"The house urges the government to take steps to withdraw from circulation as legal tender the high denomination Rs 5,000 and 1,000 notes so as to reduce illicit money flows, encourage the use of bank accounts and reduce the size of an undocumented economy," reads the resolution.
This is the only way that will compel people to use banking channels and launch a crackdown on black money circulating in the economy, said Khan, speaking at a meeting of the Senate Standing Committee on Finance on Thursday.
However, Committee Chairman Senator Saleem Mandviwalla underlined the need for taking the views of all stakeholders.
The General Pervez Musharraf-led government had introduced the Rs 5,000 denomination notes despite resistance from the State Bank of Pakistan. The notes made it easy for the people to keep cash instead of depositing money in banks.
Referring to India as an example, he added that the world over such notes was being discouraged.
In a dramatic blitz on tax evasion, the Indian Prime Minister ordered the move. In India, banks and cash machines were ordered to close on Wednesday in preparation for the turnaround, triggering a late night rush by customers to withdraw smaller notes from ATMs.
Senator Khan said that the issue of withdrawal of currency notes should be taken up with the Ministry of Finance and the Central Bank.
(With inputs from IANS)