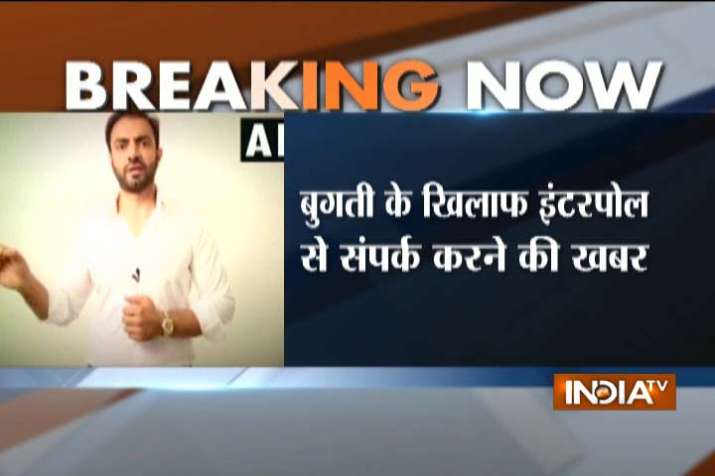 Days after Indian Prime Minister raked up the Balochistan issue during his Independence Day speech, finding support from Baloch leaders, Pakistan has now moved the Interpol for assistance to nab exiled Baloch leader Brahamdagh Khan Bugti who is spearheading the independent Balochistan movement.
According to reports, the Pakistan has sought Interpol's help to issue a red corner notice against the Baloch leader.
The Baloch Republican Party (BRP) chief recently thanked the Indian Prime Minister Narendra Modi for his independence speech where he mentioned his desire to support the people of Balochistan.
Bugti, who currently resides in Switzerland, said that the people of Balochistan are suffering and they hope that Prime Minister Narendra Modi will raise this issue at international forums.
The BRP leader said that the people of Balochistan couldn't be forced to negotiate at gunpoint.
Brahamdagh blamed that the rulers of Pakistan for deliberately keeping Baloch people backward for the last five decades and ignoring the province in the development process.
He said: "It is too late; we can't remain with Pakistan any longer as it has deprived us of basic rights."
Bugti has time and again alleged that Pakistani army and government is repressing the voice of Baloch people.
"The strategy of Pakistan's government, army and its media is to finish Baloch people. The evidence can be seen time and again," he told ANI.
"If we talk on the oppression and operation in Balochistan, once in a year or in 6 months, these references are made reference in media shows that too it all censored. So far no anchor of any media house has even spoken on Balochistan," he added.
"Every single day many men and women are murdered. Many are dragged out of their house, many go missing. They are even tortured and then their bodies are thrown on roads. Did any media pay attention to it ?" he questioned.