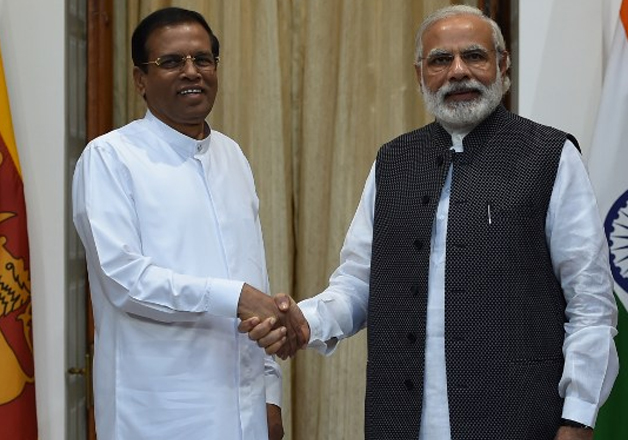 Putting an end to uncertainty over Pakistan hosting the 19th SAARC Summit in wake of the Uri attacks, Sri Lanka today deat the final blow on Pakistan, confirming it had opted to pull out of the annual meet in scheduled for on November 9 and 10 in Islamabad. By doing so, Sri Lanka became the fifth nation in the eight-nation grouping to pull out of the Summit.
Nepal, the current Chair of the bloc, today clarified again that the Summit cannot take place if even one member country notifies its inability to participate in the event.
"It is clear that the Summit cannot take place even if one member notifies of its inability to attend the event," Foreign Ministry of Nepal said, adding that "indefinite postponement of the summit would not be in the interest of any country".
"We expect the host nation would take necessary initiatives to hold the regional meet," it further said.
In a statement issued today, Sri Lanka Foreign Ministry said that it regrets that the 'prevailing environment' in the region is not conducive for holding the 19th SAARC Summit in Islamabad on November 9 and 10 later this year.
"The General Provisions of the SAARC Charter require that decisions at all levels shall be taken on the basis of unanimity, and this applies to the convening of meetings of Heads of State or Government of SAARC Member States as well," it said.
"Peace and security are essential elements for the success of meaningful regional cooperation for the benefit of the people of South Asia. As a founding member of SAARC, committed to regional cooperation, Sri Lanka hopes that the steps required to ensuring our region's peace and security will be taken to create an environment that is conducive for the pursuit of regional cooperation," it added.
Condemning terrorism in all its forms and manifestations, Sri Lanka called for dealing with the issue of terrorism in the region in a decisive manner.
Sri Lanka's unwillingness to attend comes three days after India, Bangladesh, Bhutan and Afghanistan wrote to Nepal and conveyed their inability to participate in the Summit stating that the current regional environment was not conducive.
Pakistan is the rotational host (in alphabetical order) of the upcoming summit.
The SAARC is regional intergovernmental organization and geopolitical union in South Asia. Its member states include Afghanistan, Bangladesh, Bhutan, India, Nepal, Maldives, Pakistan and Sri Lanka.