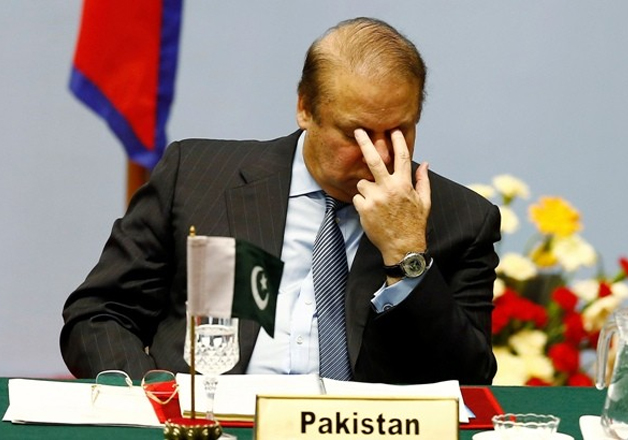 In a big diplomatic snub to Pakistan, the 19th SAARC Summit, which was slated to be held in Islamabad on November 9-10, has now been cancelled.
The decision was taken by Nepal, the current Chair of the South Asian Association for Regional Cooperation (SAARC), after India and three more countries decide to pull out, citing incitement of terrorism in the region. 
"The 19th SAARC Summit has been postponed after India yesterday announced its inability to take part in it "in the prevailing circumstances"," the Kathmandu Post reported. 
Sources said that Nepal has confirmed receiving messages from the four countries (India, Afghanistan, Bhutan and Bangladesh) conveying their inability to attend the Summit due in Islamabad.
A formal announcement regarding the same from Nepal is expected by today evening, the sources said.
"Nepal is yet to make a formal announcement. Nepal will inform Pakistan that India and three others have decided to pull out and hence, the SAARC Summit can't take place this year. Pakistan is not allowing to implement the agendas of SAARC," MEA spokesperson Vikas Swarup said.
It should be recalled that even if one member decides to opt out of the annual meet, the Summit is automatically postponed or cancelled.
Sri Lanka has also said that the SAARC Summit would not be possible without India's participation.
India had on Tuesday announced that it was pulling out of the Islamabad summit in the wake of the September 18 cross-border terror attack on an Indian Army base in Uri town of Jammu and Kashmir, which New Delhi has blamed on terrorists based in Pakistan.
The Uri attack came amid the dragging unrest and violence in Kashmir that has left around 90 people dead since the killing of Hizbul Mujahideen terrorist Burhan Wani on July 8.
In its message to Nepal on Tuesday, Afghanistan said that because of 'increased level of violence and fighting as a result of imposed terrorism on Afghanistan, President of Afghanistan Mohammad Ashraf Ghani with his responsibilities as the Commander in Chief will be fully engaged, and will not be able to attend the summit'.
In a similar message to Nepal, Bangladesh said, "The growing interference in the internal affairs of Bangladesh by one country has created an environment which is not conducive to the successful hosting of the 19th Saarc Summit in Islamabad in November 2016."
"Bangladesh, as the initiator of the Saarc process, remains steadfast in its commitment to regional cooperation, connectivity and contacts but believes that these can only go forward in a more congenial atmosphere. In view of the above, Bangladesh is unable to participate in the proposed summit in Islamabad," the message said.
Bhutan, in its message, cited the recent escalation of terrorism in the region as the reason for its non-participation.