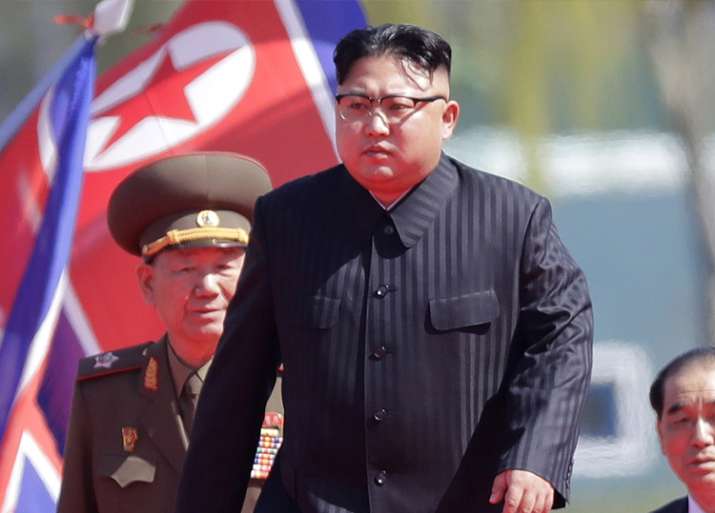 Condemning North Korea's nuclear test, BRICS countries, including India, on Monday advocated for a diplomatic solution to the issues even as the US said it will answer the threat with a "massive military response -- a response both effective and overwhelming."
North Korea yesterday carried out its most powerful nuclear test to date, claiming to have developed an advanced hydrogen bomb that could sit atop an intercontinental ballistic missile. South Korean defence ministry officials have said that North's nuclear test had an estimated strength of 50 kilotons, five times the size of Pyongyang's previous test in September last year. The test is more than three times stronger than the US nuclear bomb that destroyed Hiroshima in 1945.
In a declaration issued in Xiamen, BRICS leaders strongly deplored the nuclear test conducted by North Korea. The leaders from Brazil, Russia, China, India and South Africa asserted that the prolonged nuclear issue in the Korean peninsula should only be settled through peaceful means. 
"We express deep concern over the ongoing tension and prolonged nuclear issue on the Korean Peninsula, and emphasize that it should only be settled through peaceful means and direct dialogue of all the parties concerned," BRICS, in its Xiamen Declaration said.
The strong statement from BRICS countries comes amid global condemnation of North Korea's move. 
Significantly, it came on a day China said it had lodged an official protest with North Korea following Pyongyang's largest-ever nuclear weapons test. 
China has "launched stern representations with the person in charge of the DPRK (the Democratic People's Republic of Korea) embassy in China", foreign ministry spokesman Geng Shuang told reporters at a briefing. 
US Defense Secretary Jim Mattis on Sunday shot back with a blunt threat, saying Washington will answer any North Korean threat with a "massive military response -- a response both effective and overwhelming."
While he said America does not seek the ``total annihilation'' of the North, he added somberly, "We have many options to do so."
Mattis said the international community is unified in demanding the denuclearization of the Korean peninsula and said the North's leader, Kim Jong Un, should know that Washington's commitment to Japan and South Korea is unshakeable. 
US President Donald Trump yesterday called North Korea a "great threat and embarrassment" to China and warned that "appeasement" won't work with Pyongyang. He has suggested drastic economic measures against China and criticizing ally South Korea. 
North Korea in July had carried out two intercontinental ballistic missile launches that apparently brought much of the US mainland into range. It has made rapid progress with its nuclear programme, in defiance of UN sanctions.
Meanwhile,  South Korea today said it has detected signs that the North is preparing another missile launch. The defence ministry said the test could involve an intercontinental ballistic missile. 
North Korea was "preparing for another ballistic missile launch have consistently been detected since Sunday's test", the defence ministry said today. 
(With agencies)