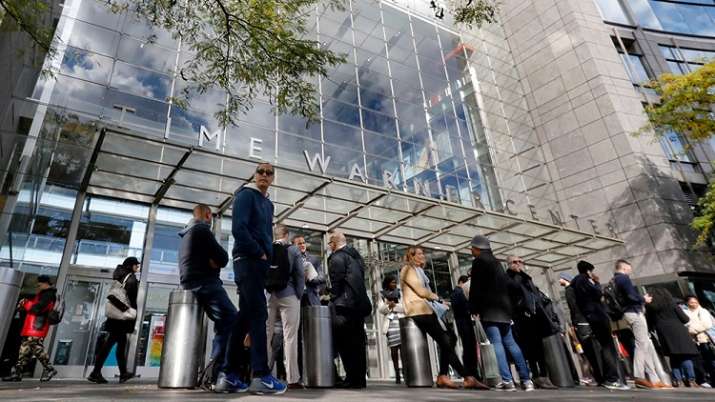 CNN's offices and studios in New York were evacuated Thursday night following a phoned-in bomb threat. An all-clear message saying it was safe was however, issued by the police and the network. According to CNN Worldwide president Jeff Zucker, "The NYPD (New York Police Department) has now given us the all clear, and employees have been permitted to return to the building."
"The building is secure and safe for everyone to return in the morning. We appreciate the swift action by the local authorities, and the patience and professionalism of all the employees who were impacted," he said.
The threat was not substantiated, the NYPD tweeted.
A caller on Thursday had indicated there were five devices in the building, according to a law enforcement source.
Several fire alarm bells rang inside the newsroom, signalling an evacuation shortly after the call was received.
Staffers had evacuated the offices in the Time Warner Centre building.
The network's bureau was last evacuated in October after a package with an explosive device, addressed to former CIA Director John Brennan, was discovered, officials said.
That package was among more than a dozen improvised explosive devices sent to prominent Democratic politicians and donors around the country in October.
None of the devices detonated, and no one was injured.
Suspect Cesar Sayoc, 56, was charged with five federal crimes and is currently in custody waiting for trail. If convicted, he could receive up to 48 years in prison.
(With IANS inputs)