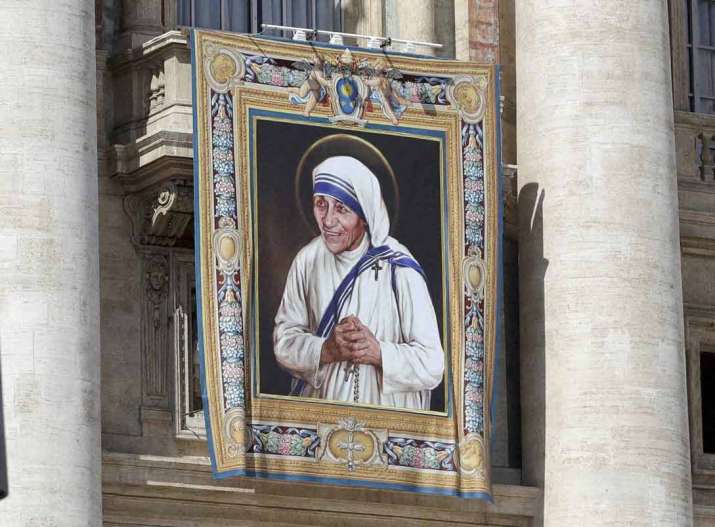 Around one lakh people on Sunday thronged to St. Peter's Square for the canonization of Mother Teresa, affectionately called by many as 'saint of the gutters'. 
In March, Pope Francis had announced that the Mother, who spent 45 years serving the poor and sick on the streets in Kolkata, will be elevated to sainthood after the Church recognised two miracles attributed to her after her death. 
In 2003, Teresa was beatified by then Pope John Paul II in a fast-tracked process which is the first step to gaining Sainthood. The Catholic Church nevertheless has a grueling process to make it official, involving volumes of historical research, the hunt for miracles and teams of experts to weigh the evidence. 
Here's a look at the process of how sainthood is given:
The process to find a new saint usually begins in the diocese where he or she lived or died; in Mother Teresa's case, Kolkata. A postulator- essentially the cheerleader spearheading the project gathers testimony and documentation to present the case to the Vatican's Congregation for the Causes of Saints. 
If the congregation's experts agree the candidate lived a virtuous life, the case is forwarded to the Pope, who signs a decree attesting to the candidate's "heroic virtues."
If the postulator finds someone was healed after praying for the candidate's intercession, and if the cure cannot be medically explained, the case is presented to the congregation as the possible miracle needed for beatification, the first major hurdle in the saint-making process. 
Panels of doctors, theologians, bishops and cardinals must certify that the cure was instantaneous, complete and lasting because of the intercession of the saintly candidate. 
If convinced, the congregation sends the case to the Pope, who signs a decree saying the candidate can be beatified. A second miracle is needed for the person to be declared a saint.
In 2002, the Vatican officially recognised a miracle Mother Teresa was said to have carried out after her death, namely the 1998 healing of a Bengali tribal woman, Monika Besra, who was suffering from an abdominal tumour. 
The traditional canonisation procedure requires at least two miracles. 
The second miracle was from Brazil, where a person had been healed miraculously as a result of her earlier prayers.