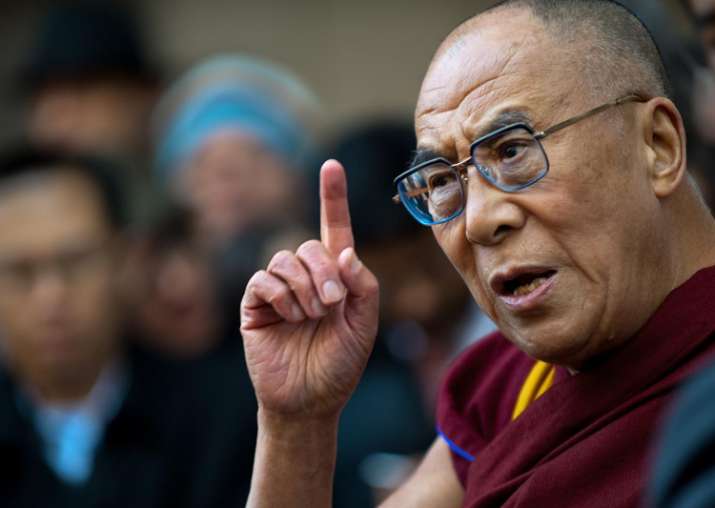 In wake of violence in Myanmar's Rakhine state in which the Rohingya Muslims have been targetted, Tibetan spiritual leader, the Dalai Lama on Sunday said that Lord Buddha "would have definitely helped" the Rohingyas" and he felt "very sad" about the violence.
"Those people..you see..sort of harrassing some Muslims..Then they should remember, Buddha, in such circumstances, would have definitely helped those poor Muslims," Dalai Lama told reporters.
"So still, I feel that..So very sad..very sad," he added.
The spiritual leader's comments come amid reports of large scale violence and exodus began on August 25 when Rohingya insurgents attacked Myanmar police and paramilitary posts in what they said was an effort to protect their ethnic minority from persecution by security forces in the majority Buddhist country. In response, the military unleashed what it called "clearance operations" to root out the insurgents.
Rohingya insurgents have declared a monthlong truce in order to allow humanitarian aid into Myanmar's Rakhine state, where military "cleansing operations" have left hundreds dead and forced nearly 300,000 to flee into neighboring Bangladesh.
India has urged Myanmar to handle the situation in its Rakhine state with restraint following the exodus of hundreds of thousands of Rohingya refugees into neighboring Bangladesh.
In New Delhi, the Ministry of External Affairs has expressed India's deep concern about the situation in Rakhine, where Myanmar's security forces have launched counterinsurgency "clearance operations" that refugees say have resulted in indiscriminate killings and massive displacement.
India urged that the situation in Rakhine be handled "with restraint and maturity, focusing on the welfare of the civilian population alongside those of the security forces." It says it's "imperative that violence is ended and normalcy in the state restored expeditiously."
Indian Prime Minister Narendra Modi visited Myanmar on Wednesday, when he discussed the security situation with Myanmar's leaders, including Aung San Suu Kyi.