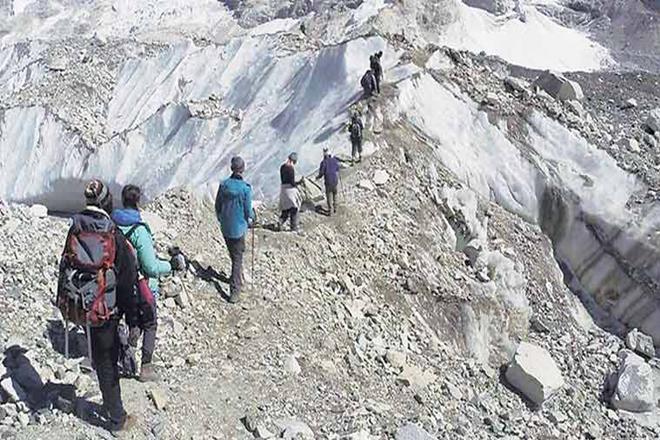 India and China on Sunday agreed to resume the Kailash Mansarovar Yatra through the Natha Lu route in Sikkim, the Ministry of External Affairs said on Sunday, 10 months after the pilgrimage was stopped following the Doklam standoff. 
The decision was made during External Affairs Minister Sushma Swaraj talks with her Chinese counterpart Wang Yi in Beijing. 
"We are also happy that the Kailash Mansarovar Yatra through the Nathu la route will be resumed this year. I am confident that with Chinese side's full cooperation, this year the yatra will be a fulfilling experience for the visiting Indian pilgrims," Swaraj said during a joint press statement with Wang. 
The yatra was stopped by China in the aftermath of the military face-off with India last year at Doklam. 
China has confirmed data sharing on Sutlej and Brahmaputra rivers in 2018. As it directly affects lives of people living there we welcome this. Also Kailash Mansarovar Yatra will resume this year through Nathu La pass: EAM Sushma Swaraj in Beijing pic.twitter.com/Y8SQtL9k5W

— ANI (@ANI) April 22, 2018
The standoff began on June 16 after the Indian troops intervened and stopped the Chinese Army from building a road in the area claimed by Bhutan as it posed a security risk to Chicken Neck, the narrow corridor connecting India with its north-eastern states. Finally, the two armies "disengaged" on August 28. 
Ministry of External Affairs organises the yatra from June to September each year through two different routes -- Lipulekh Pass (Uttarakhand) and Nathu La Pass (Sikkim). 
The yatra, which holds religious value, cultural significance, is undertaken by hundreds of people every year. 
Holding significance for Hindus as the abode of Lord Shiva, it holds religious importance also for the Jains and the Buddhists. It is open to eligible Indian citizens,holding valid Indian passports, who wish to proceed to Kailash-Manasarovar for religious purposes.