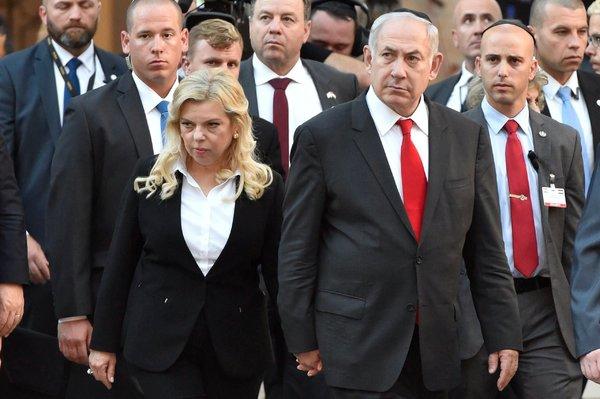 Israeli Prime Minister Benjamin Netanyahu's wife Sara was charged with fraud and breach of trust after a long police probe into allegations she falsified household expenses, the justice ministry said. 
"The Jerusalem district prosecutor a short time ago filed charges against the prime minister's wife," it said.
"Suspicions included the misuse of around $100,000 in official funds for catering services at the prime minister's residence in Jerusalem, it added. 
More details are awaited.