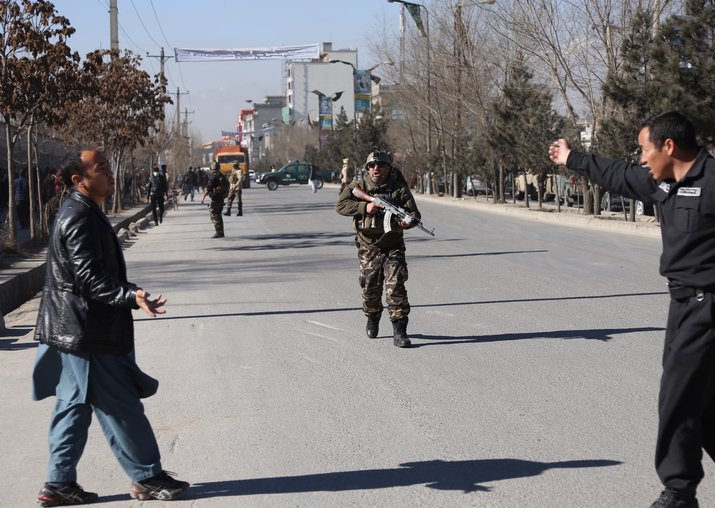 Terror group Islamic State has claimed responsibility for a suicide bombing at a Shiite cultural centre in Afghanistan's capital Kabul today that killed about 40 people. 
In a statement on its propaganda outlet Amaq, the group said that it targeted the centre with three bombs followed by a suicide bombing.
According to the Interior Ministry, at least 40 people were killed and over 30 injured in a suicide attack inside a cultural centre in the capital.
The explosion took place around 10.30 am in the Qala-e-Nazar area, Nasrat Rahimi, the ministry said, adding that the victims included women and children.
Rahimi said that the building where the attack took place also houses the office of the Sada-E-Afghanistan (Afghan Voice) news agency and a mosque.
Police said that there were at least three suicide bombers who also used grenades in the attack. 
On Monday, eight people were killed and two injured in a suicide bomb attack near an office of the National Directorate of Security (NDS) in the capital city's Shashdarken neighbourhood.