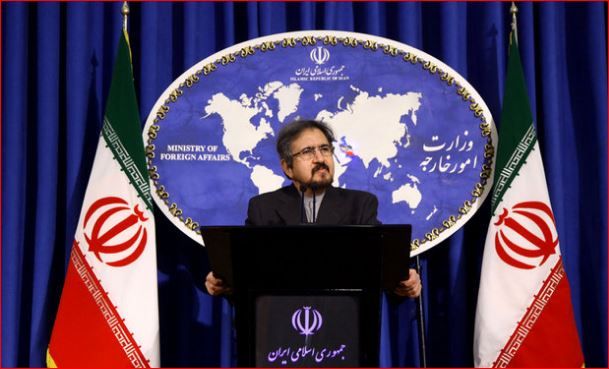 Iran has ruled out the possibility of re-negotiating with the US on the 2015 nuclear deal unless Washington ends threats to the Islamic republic.
"There is no prospect for dialogue between Iran and the United States in any area before Washington uses the language of dignity," said Iran Foreign Ministry spokesman Bahram Qasemi.
His remarks came in response to the latest threats by US President Donald Trump to impose the most severe sanction against Iran.
He warned that Trump had better stop his threats, sanctions, pressures and unilateral approaches to other countries and nations.
At a joint press conference with Japanese Prime Minister Shinzo Abe at the White House on June 7, Trump said Washington is "putting sanctions on Iran, the likes of which nobody has ever seen before".
However, Trump also expressed the hope that "at some point" Iran would sit down with the US to make a deal "that's good for them, and good for us, and good for everybody".
The Iranian people "have never changed their wise judgement, deeds and behaviour in dealing with any bullying and threats and will never do in the future," Qasemi said.
Trump's decision to withdraw from the nuclear accord Iran signed with major powers in 2015 is a clear example of the US breach of international regulations, he noted.
(with IANS inputs)