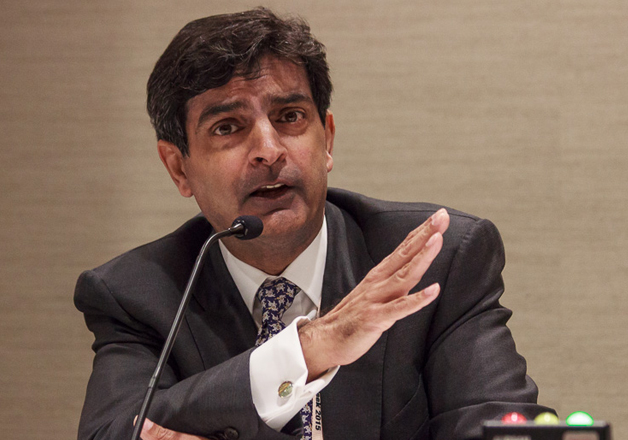 US President-elect Donald Trump on Monday met Chicago's top real estate executive, General Growth Properties CEO Sandeep Mathrani amid reports of him joining the new administration. 
Mathrani was on the list of visitors at Trump Tower in Manhattan, according to news reports, but it's unclear if he's meeting with the billionaire real estate developer to discuss a potential job in the Trump administration.
The 54-year-old met the President-elect at the Trump Towers in New York yesterday, an official from the presidential transition team said.
The presidential transition team, however, except for announcing the scheduled meeting, did not issue a readout of the meeting Trump had with Mathrani, who hails from the hometown of outgoing President Barack Obama. 
Local media reports speculated that Mathrani could join Trump administration. 
Mathrani has not made any financial contributions to the Trump campaign or pro-Trump political organizations, nor did he make any direct contributions to federal candidates in the 2016 election cycle.
According to Chicago Business, Mathrani earned USD 39.2 million last year, more than any other CEO of a US real estate investment trust. 
Mathrani joined General Growth in 2011. With a market capitalisation of nearly USD 23 billion, General Growth is the second-biggest mall owner in the country.