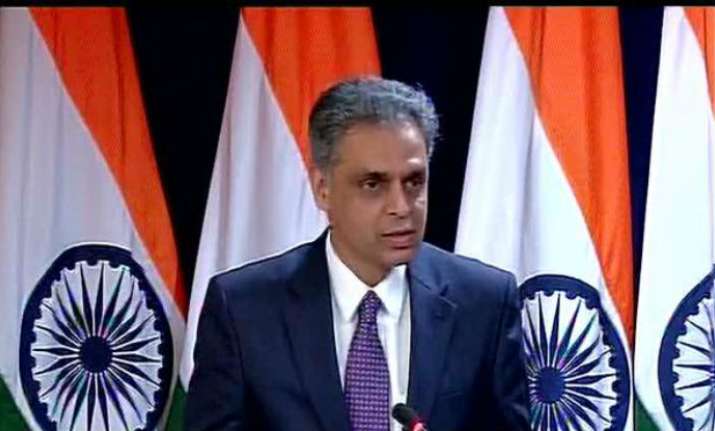 India on Monday lashed out at a group, that includes Pakistan, for trying to derail United Nations Security Council (UNSC) reforms.
Accusing the Uniting for Consensus (UfC), a 13-member group led by Italy that includes Pakistan, of repeatedly repacking proposals past their "sell-by-date" ,   India's Permanent Representative Syed Akbaruddin said that "the unrepresented and underrepresented want parity".
"Offering them comfort in terms of length of serving on the Council is inadequate. These options neither reflect the new political realities nor address the crisis of legitimacy that confronts the UN Security Council," Syed Akbaruddin told a meeting of the Intergovernmental Negotiations on Security Council Reforms (IGN).
The Uniting for Consensus (UfC) reiterated its opposition to expanding the permanent membership of the Council and instead restated an earlier proposal for adding elected members with longer terms.
Making the proposal on behalf of the group, Italy's Permanent Representative Sebastiano Cardi said, "Enhancing regional representation cannot be achieved by expanding permanent membership."
This stance puts UfC directly in conflict with the aspirations of the African nations that don't have a permanent seat in the Council's architecture designed in the colonial era of the 1940s when there were only three countries from the continent - Egypt, Ethiopia and South Africa - in the UN. Now UN has 54 African members.
Akbaruddin drove the point home, asking, "How is Africa's quest for being represented in the permanent category satisfied by giving longer term representation through a new category?"
Africa is already represented on the Council continuously in the non-permanent category, he said and asked, "Are they to be perpetually satisfied with serving longer terms and not breaking through the barrier of being unrepresented in the permanent category? Is a new category a new glass ceiling that will now stand in their way?"
(With IANS inputs)