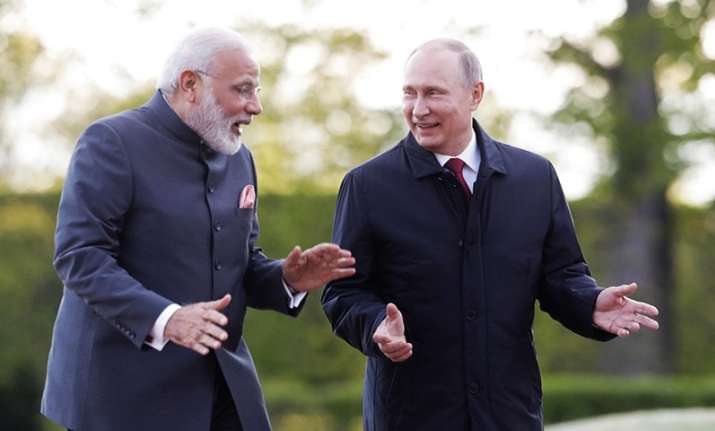 Russian President Vladimir Putin on Saturday greeted Prime Minister Narendra Modi and President Ram Nath Kovind in his annual New Year message. 
In a press release from the Kremlin, Putin noted that the year 2017 has been marked with an important milestone in the Indo-Russian relations, which completed 70 years. 
Appreciating the outcome of bilateral contacts in 2017, Putin expressed confidence in further advancing the privileged strategic partnership between Russia and India in politics, trade, economy, science, technology and culture as key areas in the upcoming year.
Putin also praised on India's expanding constructive cooperation within the United Nations (UN), BRICS, the Shanghai Cooperation Organisation (SCO) and other multilateral bodies in the interests of solving current regional and global issues.
(With inputs from ANI)