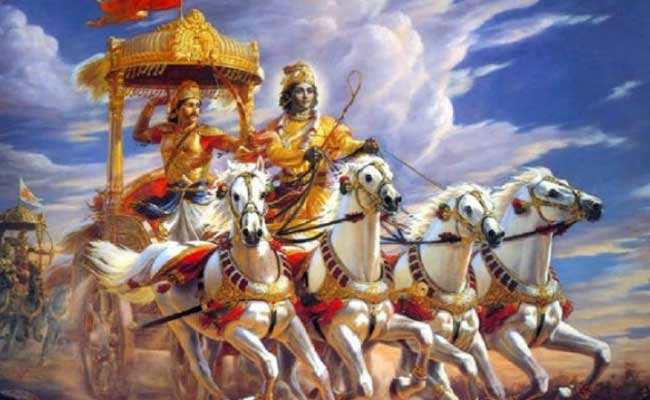 While India may be divided in its views on the quality of content that our entertainment channels dish out, believe it or not, Indian daily soap operas like 'Nagin' and 'Devon Ke Dev Mahadev' are among many others that are fast gaining popularity in in China and are today big hits.
An article in the China's state-run Global Times details how a unique group of translators is making this unlikely feat possible. 29-year-old Yang Buhui, who works in the gaming industry, has been running a volunteer group that provides Chinese subtitles for Indian TV dramas.
"Indian mythology itself is just fascinating. Its philosophy and worldview, which are very exotic, have been a wonderful new world to me," Yang told Global Times, adding that her favourite show 'Devon Ke Dev Mahadev' (DKDM), which premiered in 2011 and ran a total of 820 episodes, inspired her to start the group.
"I love the drama because it's a key to the world of Indian mythology," she said. "Besides, the actors and actresses are not only gorgeous, but their acting skills are good."
What makes this interesting is that this revelation comes at a time when India-China relations have been bogged down by political differences and irritants. Indian mythological TV dramas like 'Mahabharat', 'Devon Ke Dev Mahadev' and 'Nagin' turning out to be a big hit with Chinese audience could act as a cultural bridge between two of the world's oldest civilizations. While China was recently irked by the Dalai Lama's visit to Arunachal Pradesh, India has been equally irritated with Biejing's continued support to Pakistan despite the country's known support for terrorism.
Global Times notes how Indian dramas, which are quite new to the Chinese audience, are gaining popularity among the Chinese audience which is no stranger to imported dramas, especially those from countries including the US, South Korea, the UK and Japan.
Unlike English or Japanese fan subbing clubs, which have been around for almost two decades, the first full-fledged subtitle group dedicated to translating Indian dramas only started in 2015. Yang started her group about a year ago.
Qing Qing, 35, who works in education industry, said she loves the actors so much that she would watch the "raw meat" episodes - the episodes in Hindi language that are not translated or subbed in Chinese yet.
In the beginning, there was not much translation work completed for Indian dramas, and Qing said she had to wait a long time for Chinese subtitles. "Their acting skills are so good that even the evil characters seem adorable, and you just can't hate them," Qing said.
While many of the popular domestic actors are young, gentle and slender with porcelain skin, Indian actors have more exotic looks ranging from sweet to masculine to mature, she said.
Qing has also enjoyed many South Korean and Japanese dramas in the past, as well as comics and anime, but now she enjoys Indian dramas the most. "People like different things at different stages of their lives," she said. "When I was younger and knew less, I considered the most eye-catching the best, which was also promoted by the media."
The most viewed episodes by the group on bilibili.com, one of China's largest video-sharing communities, are the first four episodes of the second season of 'Naagin,' which have gained about 180,000 views as of May 1. The series, which began airing in 2015, is a supernatural drama.
Its enticing stories about revenge and love have helped attract a new following for Indian dramas in China, Yang said.
As many of the dramas are in the Hindi language, translating Indian TV series has proved to be very challenging for Yang. Compared to subtitle groups in other languages, there are not as many people who speak Hindi that are able to translate. In addition, the mythological terminology also adds another level of difficulty.
For some of the episodes, she found English subtitles, which makes the translation into Chinese comparatively easier. But for some of the episodes, she has only found Russian subtitles.
"We translate the Russian subtitles into English and then into Chinese, which largely relies on us being familiar with the mythology and the dramas' storylines. Then we have people who major in Hindi language as well as experts in Indian mythology double check the subtitles."
Although she cannot guarantee that the translation is perfect, Yang is confident that the viewers recognize the volunteers' hard work. There were times when some of the episodes they translated were used in classes for college students who major in Hindi language.
Besides DKDM, other fairly watched Indian dramas in China include 'Mahabharat,' a Hindi-language mythological drama series that premiered in 2013 and 'Buddhaa - Rajaon Ka Raja' (Buddhaa - The King of Kings), which first aired in 2013.
Although Indian productions are still niche to Chinese audiences, there have been some well-known works. For example, the movie '3 Idiots,' a 2009 comedy starring Aamir Khan, is well known and liked by many Chinese.
Khan, one of India's most celebrated film actors, has a sizeable number of fans in China.
On Sina Weibo, Khan has 30,000 followers even though his account was created less than a month ago. His visit to China last month to promote his new film 'Dangal' witnessed an immense following, the Sina Entertainment reported.
Besides the language barrier, the biggest challenge for Indian dramas to gain popularity in China is the cultural differences. "In China, there is still a lack of interest and literature about Indian culture. People's knowledge of India is not objective enough," Yang said.
For Jin Chao, 28, favorite Indian TV series is also DKDM, because of its "slow tempo, vigorous emotions, and a theatre-like quality."
Before watching the dramas, Jin had also read Indian literature, including 'Mahabharata,' one of the two major Sanskrit epics of ancient India.
"I think they are a good combination of imagination, poetry and metaphysics," Jin said.
(With PTI inputs)