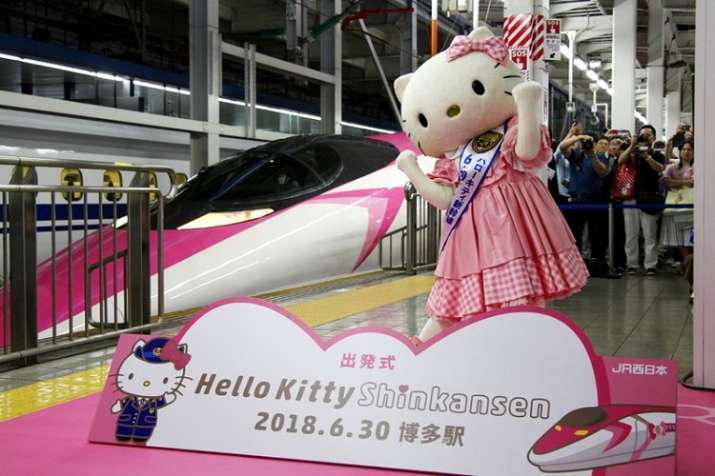 Japan on Saturday unveiled a high-speed Shinkansen train decorated with Hello Kitty, one of the country's most iconic and well-known cartoon characters.
Pink and white are the dominant colours in the 500 series bullet train, which will run for three months and make two trips a day between the city of Fukuoka and Osaka as a tourist attraction, according to West Japan Railway Company.
The train has feline motifs everywhere - both in the interior and outside - with seats, passages, windows, and doors displaying detailed images and colours of the character, reports Efe news.
The first car of the train does not have any seats and has been redesigned to showcase regions of Japan and to allow passengers to buy products and food from around the country.
Another car allows fans to pose with a huge Hello Kitty figure dressed in the uniform of the train's crew.
The famous character has become immensely popular since it was created in 1974 by illustrator Yoko Shimizu to decorate a coin purse sold by the Japanese firm Sanrio.