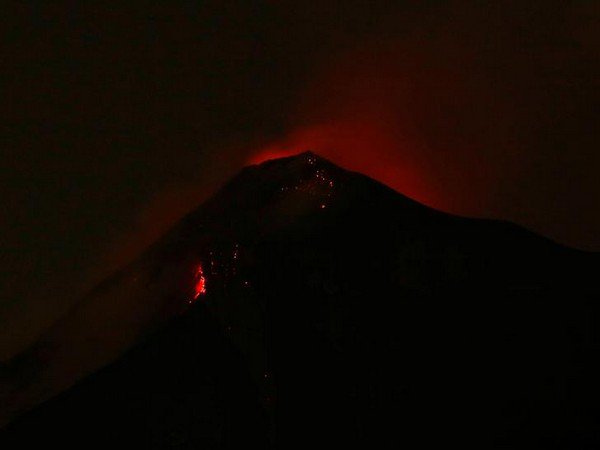 The death toll from a highly active volcano that erupted near Guatemala's capital on Sunday rose to 99, reported ANI. As per the National Coordination for Disaster Reduction of Guatemala (CONRED), more than 190 people were missing. 
CONRED said that volcanic material was descending the south side of the Volcano of Fire. 
Rescuers pulled survivours and bodies from the charred aftermath of the powerful eruption of Guatemala's Volcano of Fire. It was expected that the death toll may go higher from a disaster that caught residents of remote mountain hamlets off guard, with little or no time to flee to safety.
Using shovels and backhoes, emergency workers dug through the debris and mud, perilous labor on smoldering terrain still hot enough to melt shoe soles a day after the volcano exploded in a hail of ash, smoke and molten rock.
Bodies were so thickly coated with ash that they looked like statues, and rescuers were forced to use sledgehammers to break through the roofs of houses buried in debris up to their rooflines to try to see if anyone was trapped inside.
The volcano has registered a number of minor eruptions over the years, and no evacuations were ordered as scientific experts reported the activity was decreasing.
(With inputs from agencies)