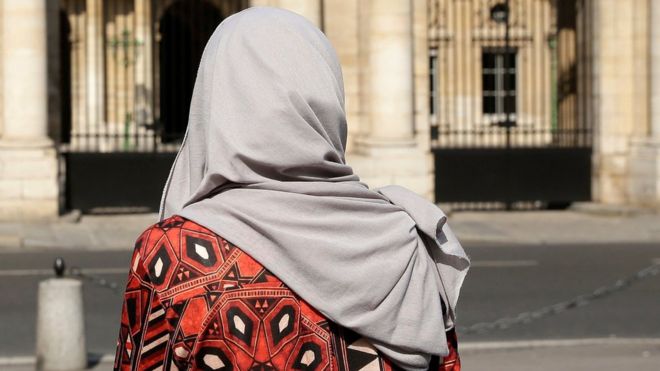 A restaurateur in a Paris suburb who apparently refused to serve two Muslim women sparked anger in France and called for protest, a media report said.
A video, widely shared on social media, showed the restaurateur telling the hijab-wearing women: "Terrorists are Muslims and all Muslims are terrorists," BBC reported on Sunday
The incident reportedly took place the Saturday night  at the Le Cenacle restaurant in Tremblay-en-France, an area on the suburbs of the capital Paris.
"People like you, I don't want them here," he continued, "you are imposing yourself here [...] get out."
Le chef du restaurant Le Cénacle à Tremblay-en-France refuse de servir 2 femmes musulmanes

Jusqu'ici tout va bien pic.twitter.com/y5HVj5cRDM

— GuedGued (@_Pourquoi) August 28, 2016
The women appear visibly shocked by the exchange and tell the man they "do not wish to be served by a racist."
He finally tells them to "get out", to which they reply "don't worry, we're leaving".
On Sunday, the restaurateur apologised to a group who had gathered outside.
According to Le Parisien, the restaurateur said he had "got out of hand" due to the current tensions around the issue of wearing burkinis on French beaches, but also because he had a friend who had died at the Bataclan concert centre attack last November.
"We don't want to be served by racists," one of the women said.
The restaurateur retorted: "Racists don't kill people."
He also said: "I don't want people like you at my place. Full stop."
Government Minister Laurence Rossignol said that she had asked Dilcra -- a government anti-racism body -- to investigate, describing the behaviour as "intolerable".
A court ruling on Friday overturned France's controversial burkini ban on civil liberties grounds, but some local authorities have vowed to keep it in place.
French anti-Islamophobia organisation CCIF said that "following the umpteenth Islamophobic incident which... led to the humiliation of two young Muslim women" its director would be speaking outside the local mosque on Sunday, the BBC reported.
The CCIF, which says it was offering legal and psychological support to the two young women, appealed for no protests outside the restaurant itself.
IANS inputs