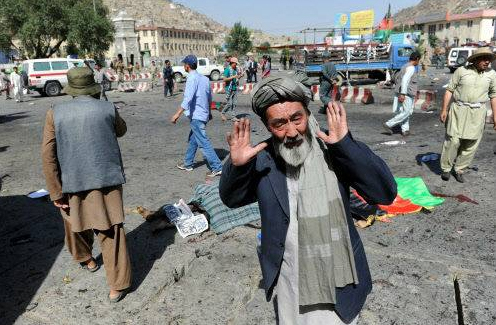 Kabul: At least 61 people have died in as many as three suicide bombings claimed by the dreaded terror outfit Islamic State (IS) that today struck Dehmazang Circle in Afghan capital Kabul close to where hundreds of demonstrators gathered, an official from the Public Health Ministry said.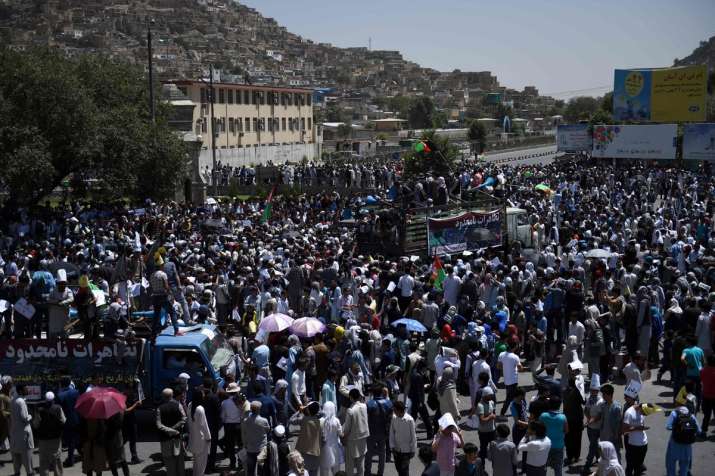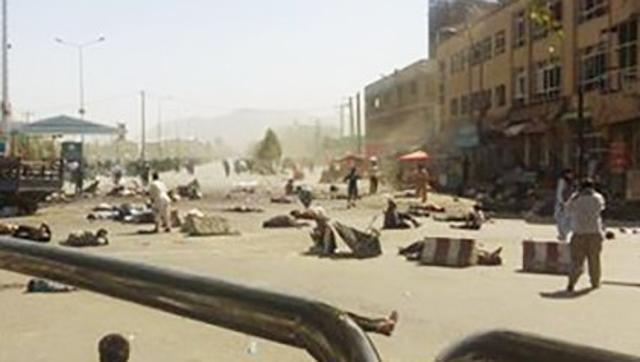 Around 207 people are reportedly injured and have been rushed to hospitals.
BREAKING: 20 killed, 170 injured in #Kabul rally suicide attack https://t.co/EF3DIzeeo5

— RT (@RT_com) July 23, 2016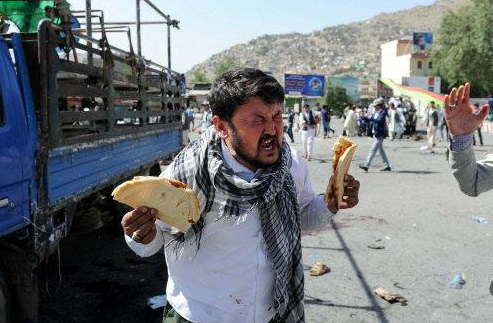 The bombings occurred near an area where hundreds of minority Shiite Hazaras gathered to protest over a key power transmission line.
UPDATE:Officials confirm 3 suicide bombers @ rally:1st detonated explosives,2nd vest ws defective.3rd bomber killed by NDS officers-TOLOnews

— ANI (@ANI) July 23, 2016
Mass demonstration in Afghan capital 
Main roads across Kabul have been blocked by the authorities as thousands of ethnic Hazaras marched today through the city demanding a planned power line be rerouted through their poverty-stricken province.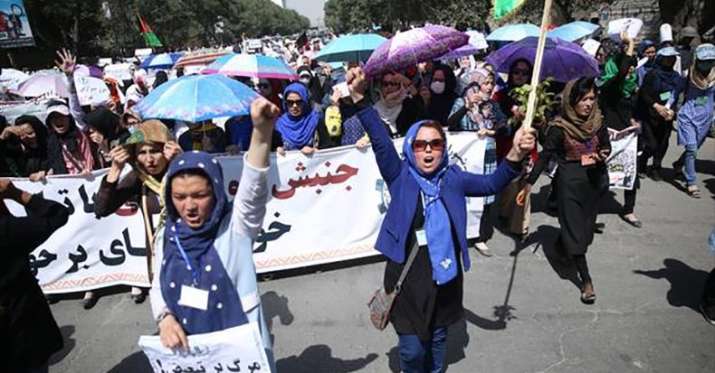 Police moved trucks and containers into the city overnight Friday to block roads and prevent marchers reaching the city centre or the presidential palace.
Shops and other businesses were forced to close and movement around the city was severely restricted.
It was the second march held by members of the Hazara minority against the current route of a multi-million-dollar regional electricity line.