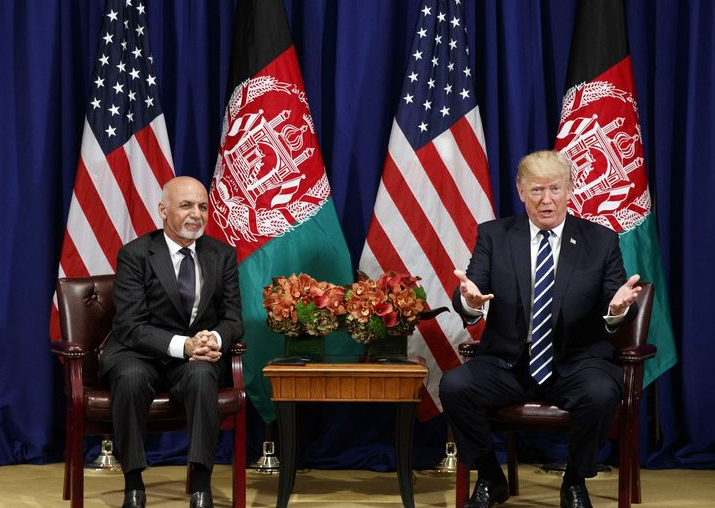 President Donald Trump today met his Afghanistan counterpart Ashraf Ghani on the sidelines of the United Nations General Assembly. During the brief meet here, Trump praised the combat efforts to drive the Taliban and terror groups out of the land-locked nation.
He said that joint Afghan-US forces were making headway against their opposition, 'hitting them hard and hitting them effectively'.
Ghani saluted Trump's recent decision to bolster US forces by sending up to 3,900 more troops on top of the roughly 8,400 Americans currently there. He also stressed that Afghan forces were leading the fight and said he did not want 'a blank check' offering unlimited American help.
"With President Trump's recent announcement of his strategy to counter terror and stabilize South Asia, Afghanistan's enduring partnership with the United States and the international community has been renewed and redirected," Ghani said.
Trump had recently announced strategy for Afghanistan and South Asia.
He said the strategy, which states that US military engagement in the country will be based on conditions rather than timelines, provided a certainty over US support for Afghanistan which he said the Afghan people had been seeking "for years."
Ghani said earlier in the week that the Trump administration has a four-year objective to bring 80 percent of the country back under the government's control.