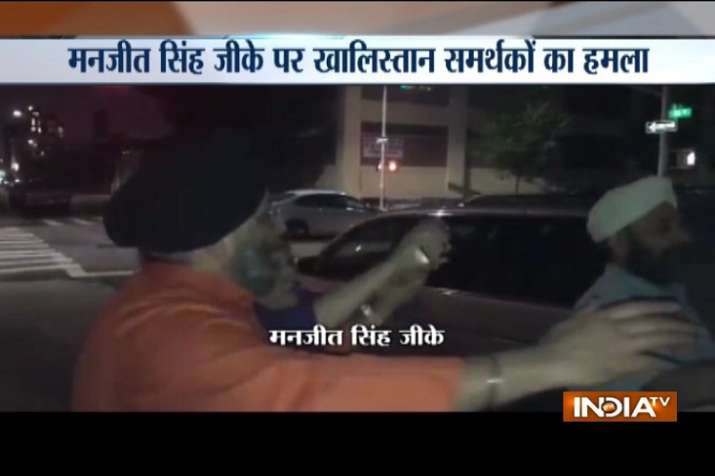 Delhi Sikh Gurudwara Management Committee (DSGMC) president Manjit Singh GK has claimed that he and his family members were attacked in New York by a few Khalistan supporters. Manjit Singh, who is also the president of Delhi unit of the Shiromani Akali Dal, posted a video informing about the incident which took place after he was coming out of a TV studio.
"A group of people attacked me and my relatives in New York. This will not scare me away from my path to serve the community. I have fought and I will fight till my last breath.Such cowardly incidents do not scare me," Manjit Singh tweeted tagging External Affairs Minister Sushma Swaraj.
The incident has come just days after Union Minister of State for Home Hansraj Gangaram Ahir told the Lok Sabh that few foreign-based pro-Khalistan terrorists and fringe elements have issued threat messages and posted video containing threats to political leaders in India. 
"The government of India is closely engaged with the governments of the concerned countries to address our concerns relating to anti-India activities being undertaken by such elements from these countries," Ahir said.
WATCH :DSGMC president Manjit Singh GK attacked by Khalistan supporters in New York