Follow us on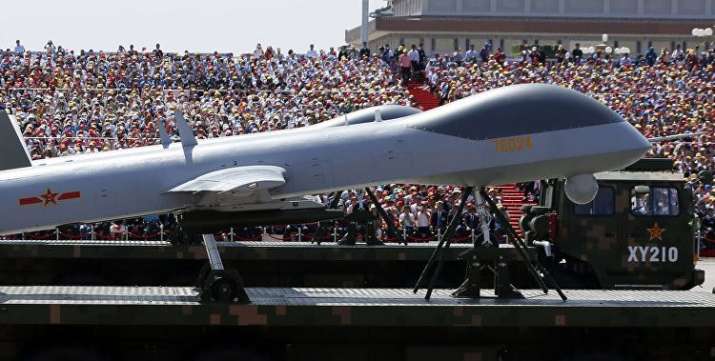 China will sell 48 high-end military drones, Wing Loong II, to its ally Pakistan, official media reported on Tuesday. 
Wing Loong II, manufactured by Chengdu Aircraft Industrial (Group) Company, is a high-end reconnaissance, strike and multi-role endurance unmanned aircraft system.
State-run Global Times reported that the Unmanned Aerial Vehicle (UAV) will also be jointly manufactured. However, the cost of the deal was not made public.
For the Pakistan Army, China is the largest supplier of weapon system. 
It is pertinent to mention here that JF-Thunder (a single engine multi-role combat aircraft) is also jointly manufactured by both countries.
Interestingly, immediately after India's move to acquire S-400 sophisticated missile defence systems from Russia, China has made this announcement.
The S-400 deal was clinched during last week's visit of Russian President Vladimir Putin to New Delhi. The deal for the acquisition of Chinese drones was announced by Pakistan Air Force's Sherdils Aerobatic Team on its official Facebook account on Sunday, the Global Times report said.
Chengdu Aircraft Industrial Group did not confirm when the deal was reached.
Wing Loong II made its maiden flight in February last year, an earlier report by the state-run Xinhua news agency said.
A Xinhua report in December last year said Wing Loong II UAS has already obtained the largest order of Chinese UAVs in the overseas market, even before its maiden flight. But the report did not specify the buyer.
(With PTI inputs)