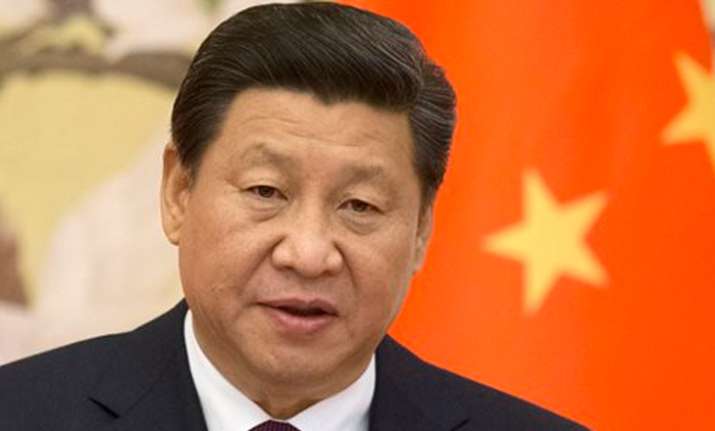 China is all set to host the Belt and Road Forum, a two-day event on May 14 and 15,   aimed at formally kicking off the "One Belt, One Road" Initiative.
Leaders from 28 countries including Russian President Vladimir Putin and Pakistani Prime Minister Nawaz Sharif will be attending the two-day forum led by Chinese President Xi Jinping  in Beijing.
However, no leader from major Western countries are expected to attend this forum.
The scheme is the brainchild of Chinese President Xi Jinping, and aims to build a "new Silk Road" of ports, railways and roads to expand trade in a vast arc of countries across Asia, Africa and Europe.
The Asian Development Bank says the region, home to 60 percent of the world's people, needs more than 26 trillion US dollars of such investment by 2030 to keep economies growing.
Dubbed "One Belt, One Road" after ancient trade routes through the Indian Ocean and Central Asia, the initiative is in many ways natural for China, the world's biggest trader.
Details such as financing remain vague but since Xi announced it in 2013, Beijing has launched dozens of projects from railways in Tajikistan and Thailand to power plants in Vietnam and Kyrgyzstan.
It is a boon for certain Chinese cities along the route, such as Dalian.
Located in the northeast between Russia and the Korean peninsula, the pleasant port city has developed a new free trade zone and Dalian officials intend to jump on the One Belt One Road bandwagon by emphasising Dalian's unique location.
Local companies meanwhile see it as an opportunity to expand and export their products to untapped foreign markets.
However, governments from Washington to Moscow to New Delhi worry Beijing also is trying to build its own political influence and erode theirs.
Others worry China might undermine human rights, environmental and other standards or leave poor countries burdened with debt.
India is unhappy Chinese state-owned companies are working in the Pakistani-held part of Kashmir, the Himalayan region claimed by both sides.
The state-run China Development Bank announced in 2015 it had set aside 890 billion US dollars for more than 900 "One Belt, One Road" projects across 60 countries in gas, minerals and other sectors.
The government's Export-Import Bank of China said it would finance 1,000 projects in 49 countries.
In Pakistan, the proposed 1.3 billion US dollar effort to expand the Karakoram Highway is part of the China-Pakistan Economic Corridor, which involves dozens of projects including power plants, roads and ports.
In Gwadar, a port in the southwest Pakistan where the China-Pakistan Economic Corridor was inaugurated in November 2016, ships are already coming and going, connecting Xinjiang to the Arabian sea.
However, given that the bulk of Chinese financing is to be loans, doubts remain whether the money lent for these projects will be paid back.
Questions are also raised whether China is trying to build a backyard of economically dependent countries that will eventually become politically dependent of an ambitious Beijing.
(With AP inputs)