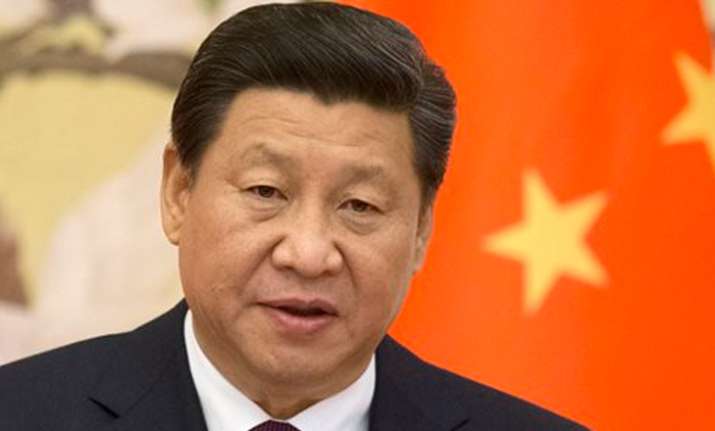 Chinese President Xi Jinping today announced that his country will host the next Belt and Road International Forum in 2019. 
On the last day of the forum meeting, President Jinping underlined that 68 countries have signed the agreement of cooperation.
This year's summit was attended by leaders of 29 countries, including Russian President Vladimir Putin.

 

India gave the grand event a miss, opposing the China-Pakistan Economic Corridor (CPEC), a key component of the Belt and Road project.
Regretting New Delhi's opposition to Beijing's Belt and Road project, the state-run Chinese media today said that a "nervous" India cannot stop its neighbours from joining China's ambitious project even if it wants to stay out of it. 
An article in the Global Times, however, added that India could still change its mind and join the initiative before it is too late.
"China would never force any country to participate in the Belt and Road if it was too sceptical and nervous to do so," the Global Times said.
"It is regrettable but not a problem that India still maintains its strong opposition, even though China has repeatedly said its position on the Kashmir dispute would not change because of the China-Pakistan Economic Corridor (CPEC)," said the article written by Global Times reporter Wang Jiamei.
"India also cited the potential debt burden as one of its other concerns, saying that connectivity initiatives must follow the principles of financial responsibility to avoid projects that would create an unsustainable debt burden for communities."
"It is strange that the onlooker is more anxious than the players. While India cares about its neighbours' debt burden, the neighbours appear willing to take on more," it said.
"On Saturday, Pakistan and China inked new deals worth nearly $500 million, covering airport, sea port and highway construction. As regards to the potential debt burden, Pakistan's repayments will peak at around $5 billion in 2022, but this will be offset by transit fees charged in the CPEC."
(With agency inputs)