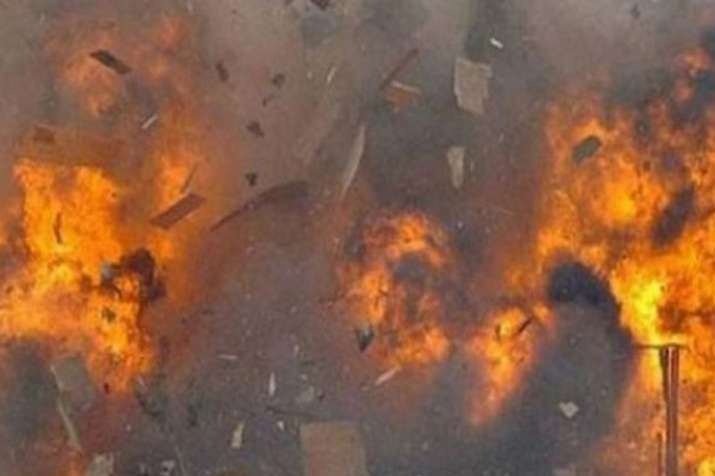 At least 22 people have been killed and several others injured in a powerful blast near a chemical plant in Zhangjiakou city, in north China's Hebei province.
The blast occurred near Hebei Shenghua Chemical Industry Co., Ltd. in Zhangjiakou at around 0:40 am local time on Wednesday. Xinhua news agency reported quoting Zhangjiakou city government sources that fire caused by the blast engulfed 38 trucks and 12 vehicles.
The charred and smoking remains of trucks and cars were scattered on a road as firefighters worked at the scene, according to photos posted on Twitter by state broadcaster CGTN.
The injured have been rushed to hospitals. Further investigation is underway. 
(With inputs from agencies)