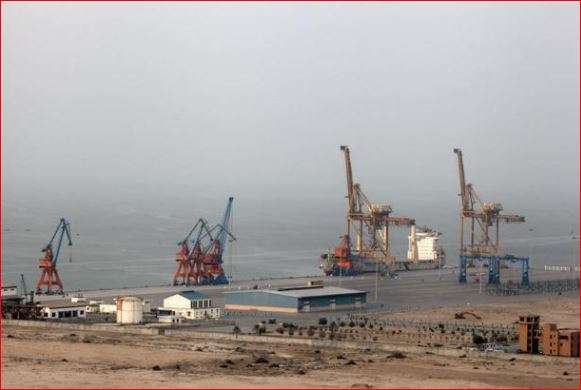 Avoiding any direct comment on Pakistan's latest move on exercising administrative authority on Gilgit-Baltistan, Chinese foreign ministry on Tuesday reiterated that CPEC, which traverses through the disputed region, will not affect its stand that the Kashmir issue should be resolved between India and Pakistan. 
On May 21, Pakistani Cabinet approved Gilgit-Baltistan Order 2018 which aims at providing more authority to the central government in administering the region. The order is being seen as Pakistan's efforts towards incorporating the disputed region as its fifth province. 
India had summoned Pakistan's Deputy High Commissioner Syed Haider Shah on May 27 and lodged a strong protest over Islamabad's latest move relating to administrative authority over the Gilgit-Baltistan region, saying any action to alter the status of any part of the territory under its "forcible and illegal occupation" has no legal basis. 
In a statement, the Ministry of External Affairs (MEA) said it conveyed to Shah that the entire state of Jammu and Kashmir, which also includes the so-called 'Gilgit-Baltistan' areas, is an integral part of India by virtue of its accession in 1947. 
 
The move has also sparked anger in the Gilgit-Baltistan region.  
Chinese Foreign Ministry spokesperson Hua Chunying told a media briefing that "Kashmir issue is a historical baggage between India and Pakistan and therefore shall be resolved between the two sides through dialogue and consultation". 
Asked to comment on the Pakistan government's Gilgit-Baltistan Order, Hua reiterated Beijing's stand that the USD 50 billion China-Pakistan Economic Corridor (CPEC), which goes through Gilgit and Baltistan, will not affect its stand that the Kashmir issue should be resolved between India and Pakistan. 
"We have stressed many times that the CPEC is an initiative for economic cooperation. This is a cooperation framework which serves the purpose of economic development and the people's livelihood. This initiative does not affect our position on the Kashmir issue," she said. 
Pakistan has bifurcated occupied Kashmir into two administrative parts - Gilgit-Baltistan and Pakistan-occupied Kashmir. Gilgit-Baltistan was treated as a separate geographical entity by Pakistan till now. 
It is believed that China's concerns about the unsettled status of Gilgit-Baltistan prompted Pakistan to change the region's status.
(With PTI inputs)